Calviño «passes» the third wave and sells to investors that there is already «light at the end of the tunnel»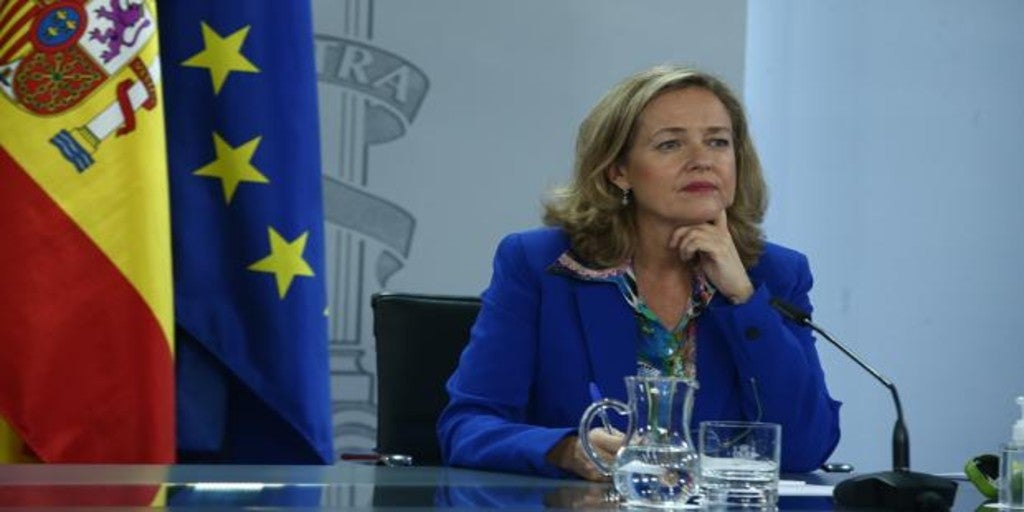 Madrid
Updated:
save

He Spain Investors Day (SID) It is the first appointment of each year for the capital to take the pulse of the Government. And the Government, traditionally, uses this event, organized by Estudio de Comunicación, to convey its best messages. This has been the case in recent years and this has been the case in the 2021 edition. Nadia Calviño, economic vice president, has drawn optimism to communicate that the country is beginning to see "the light at the end of the tunnel."
A few words that invite us to think that the recovery of Spain is already there, although the reality of Covid-19 hit the forecasts with each passing day. The vice president, with her optimism, has ignored the third wave in which our territory is already immersed, as well as the strong restrictions on activity that it brings with it and that have a major impact on the general economy.
"The year 2021 will be that of the recovery and transformation of the economy," said Calviño, while explaining that "we are going in the right direction." The Government's forecast for this year is that GDP will grow by 7.2% inertially and 9.8% counting the effect of European funds. However, the vice president has only spoken of growth "7%"; The economic head, yes, in the figures, it does cool optimism, with two tenths less than what they expected in October.
Likewise, this has valued the measures taken by the Executive. That is, the ICO endorsements, moratoriums, the facilitation of ERTE … And it has tried to advance that the evolution of the economy in the fourth quarter, according to the data available, would continue the good path of the third quarter. In other years, the economic head of the Government has communicated an estimate of the GDP of the previous year; Calviño herself did it in the 2020 SID edition, but not in this one.
Despite everything, the vice president has not forgotten that one of the great words of this past 2020 and that can also mark 2021 is "uncertainty." Although he has recognized that the panorama now has more clarity compared to autumn, when a good part of the eyes were on the Brexit deal and US elections.