Calviño, on the list of the five European candidates to lead the IMF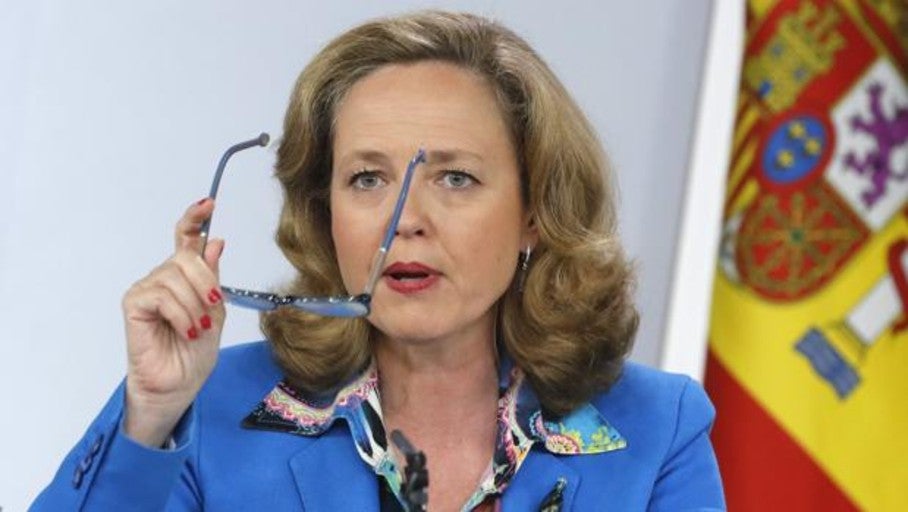 ParisUpdated:
The Spanish Minister of Economy, Nadia Calviño, appears in the list of five names that France has proposed to the countries of the European Union (EU) to designate a candidate to lead the International Monetary Fund (IMF).
According to sources from the French Ministry of Economy and Finance, next to Calviño are the president of the Eurogroup, the Portuguese Mário Rye; the former Dutch president of that body Jeroen Dijsselbloem; the governor of the Finnish central bank, Olli Rehn; and the executive director of the World Bank, the Bulgarian Kristalina Georgieva.
The French Minister of Economy and Finance, Bruno Le Maire, in charge of coordinating the work to designate a unique candidate for the IMF, will call from tomorrow to all its community counterparts to choose a name
The sources said that Le Maire, in close contact with his German counterpart, Olaf Scholz, spoke throughout the week with the ministers – including the new British headline Sajid Javid – to reach a consensus and designate a single candidate who enjoys "a great international experience and demonstrated technical skills".
After choosing the five finalists and informing the rest of the EU states, the French will now open a second and final consultation phase.
In addition, community ministers have agreed to promote a change of rules in the IMF on the age limit to serve as executive director, a debate that has been opened on the board of directors of the agency.
That modification of the norm that establishes that the head of the IMF must have less than 65 years when appointed, it would affect the Bulgarian Georgieva in particular, who now could not aspire to the position by having already reached that age (he was born in 1953).
. (tagsToTranslate) calvin (t) list (t) candidates



Source link