Calviño is left without his communication director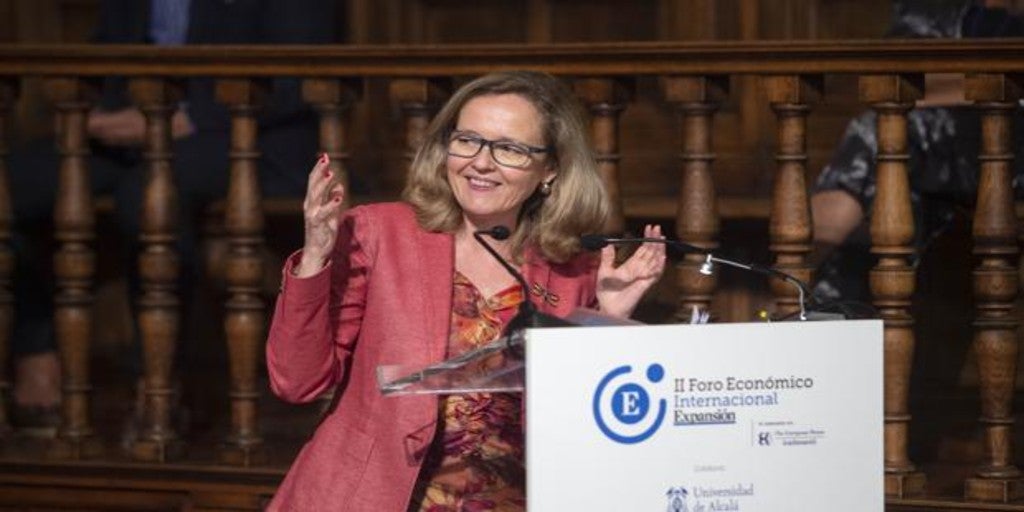 Madrid
Updated:
Keep

Nadia Calviño is gradually left without her most trusted team. Now he will no longer be able to count on his hitherto communication director after he has left his position. Is about Juan Emilio Maíllo, who will return to the Communication department of Telefónica, where he was on leave.
His departure occurs "earlier than desired", as he himself has explained on his Twitter account, citing personal circumstances in his decision. Sources close to the Ministry of Economic Affairs point out that Laura Blanco Rodríguez, currently deputy director of the Economic Information unit in the Secretary of State for Communication, could be his substitute.
In the next few days my stage will end in @_minecogob. Before desired. Sometimes, in life, personal circumstances arise (for which I ask a little of that respect that you have always shown me) that lead to ordering life in a different way. (1 of 6)

- Juan Emilio Maíllo (@jemaillo) June 9, 2021
This is not the first exit that has occurred in the Ministry of Economic Affairs in recent times. Ana de la Cueva, number 2 as Secretary of State for the Economy, left her post a few weeks ago. Right after presenting the expected recovery plan. This position is now held by Gonzalo García Andrés, who comes from Analistas Financieros Internacionales (Afi), an institution that has proven to be a good pool of high economic positions.
Before the march of Carmen Balsa, who was the Cabinet Director of the Second Vice President and Minister of Economic Affairs. Another position of trust that, in this case, left to direct the commercial office in Milan (Italy).
However, not only in this department there have been very notable outputs in recent months. Also in the economic team of La Moncloa there have been notable layoffs: those of Daniel Fuentes and Víctor Echevarría.
The first of them was head of the macroeconomic and financial policies area of ​​La Moncloa -the number 2 of the economic office of the Presidency of the Government- after Pedro Sánchez's assault on power, and later he changed his position to director of the Information department Economics of the Secretary of State for Communication. He recently stepped down from his post.
Víctor Echevarría, Fuentes's replacement as La Moncloa's head of macroeconomic policies, has also resigned in recent times, after presenting the recovery plan as Ana de la Cueva.