Calviño hopes to recover the prepandemic activity this year and maintains its GDP forecast at 6.5%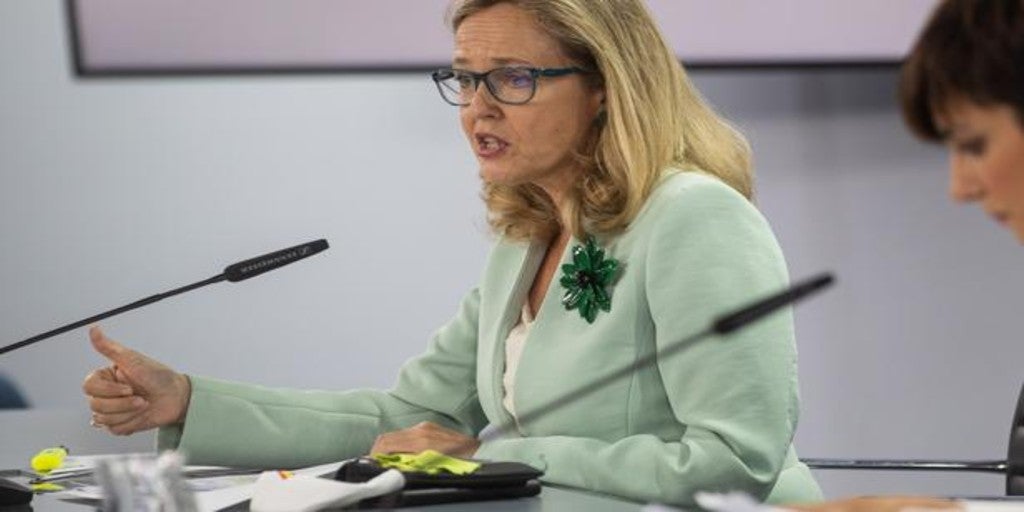 MADRID
Updated:
Keep

"There is no precedent for such a rapid recovery." This is how the economic vice president has expressed herself, Nadia calviño, in his appearance at the press conference after the council of ministers in which the Government has approved the update of the macroeconomic framework that will accompany the General State Budgets. In it, the Executive has decided to keep in the 6.5% its growth forecast for this year and 7% for 2022. In this way, the Government trusts in covering the deep gap that the pandemic made in our economy and that led it to star in the largest drop in the GDP of developed countries: "Before the end of this year, daily economic activity will have recovered the levels prior to the pandemic, "he remarked.
Although Calviño described his forecasts as "prudent" because, he argued, there are still many uncertainties in the international scene, the truth is that the fact of proposing a recovery of activity to levels prior to the pandemic does distance itself from other
agency forecasts internationals that warn that there is still a long way to go in this regard. But in Calviño's opinion, these forecasts will allow Spain's daily economic activity to have recovered its pre-pandemic levels before the end of this year and, in the case of employment, "even earlier." This would mean that "In the first quarter of 2022, economic activity will be higher than in the same period of 2019, before the crisis", has ventured.
"There is no precedent for such a rapid recovery of growth and employment in previous crises, thanks to the monetary and fiscal policies deployed to avoid permanent damage," he insisted, after pointing to the advance in vaccination, investment and the recovery of consumption as the great protagonists of the recovery. Calviño wanted to remember, however, how the
OECD has revised upwards this morning, to 6.8%, the GDP forecast from Spain for this year. The Government has also maintained its estimates of the unemployment rate, which will stand at 15.2% this year and will gradually decline to an average of 14.1% in 2022, a downward trend that will continue in the following years.
The last time the Government updated its forecasts last July, it coincided with the approval of the so-called spending ceiling, key for the preparation of the 2022 Budgets. This is a record figure that also includes the arrival of new remittances of funds. European funds. According to Calviño, the presentation of the PGE will take place "In a week or two»And has been optimistic as far as parliamentary support is concerned. "I think all the groups are aware that it is now more important than ever" to have a PGE, said Calviño. Specifically, the Council of Ministers will approve the public accounts at its meeting on September 28 or October 5, as advanced by the Chief Executive, Pedro Sánchez.