Calviño highlights that the new subsidy "completes the safety net" for workers affected by Covid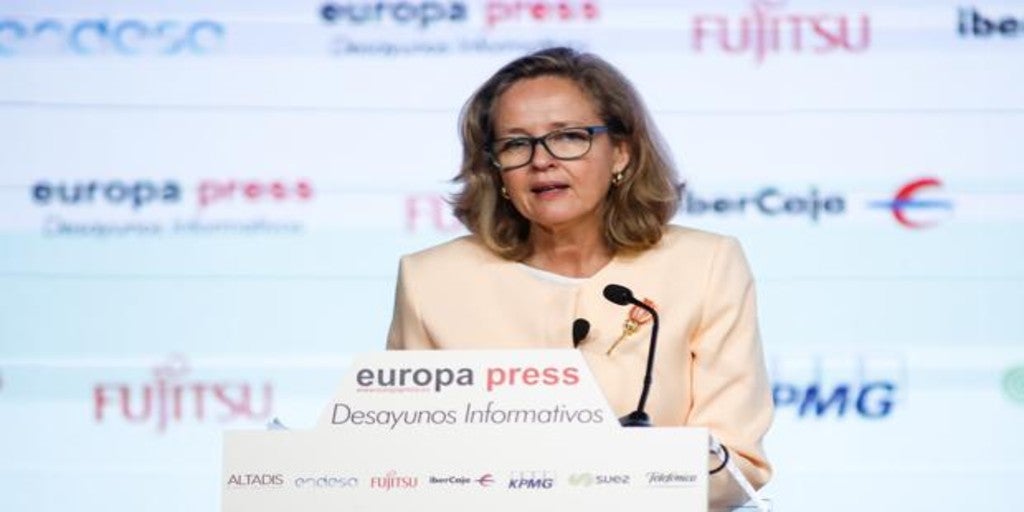 Madrid
Updated:
save

The Vice President and Minister of Economic Affairs, Nadia calviño, said that the subsidy for the unemployed who exhausted all unemployment benefits during the months of confinement approved this Tuesday seeks to guarantee a "Fair treatment" of all affected workers for the pandemic.
Speaking to the press before the Eurogroup meeting by videoconference, Calviño said that with the "important" decision adopted today by the Council of Ministers "Complete the safety net" of measures established to support affected workers.
"Workers in the field of culture and those who had exhausted unemployment benefit during the months of the state of alarm and hibernation of the economy, months in which it was physically impossible to look for a job ", said the vice president.
The vice-president added about this benefit that "it tries to guarantee fair treatment, adequate, of all workers who have been directly affected, in particular due to the situation of reduced mobility and hibernation of the economy that occurred during the spring.
This subsidy, for an amount of 430 euros and for three months, it will cover those who between March 14 and June 30 exhausted their unemployment without having access to other aid or being able to seek work due to restrictions, confinement and the stoppage of economic activity.