Calviño ensures that the 2020 tax revenue forecasts "have been exceeded" by the collection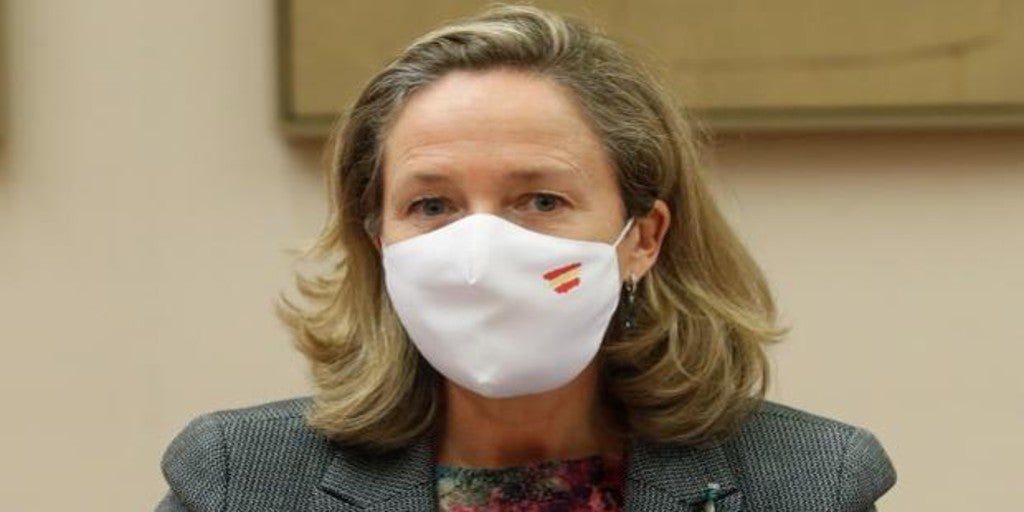 MADRID
Updated:
save

The Public Treasury will announce tomorrow a reduction in the debt issuance foreseen in the General State Budgets for 2021 thanks to the fact that the 2020 fiscal income forecasts "have been exceeded" by the collection, as advanced this Thursday by the third vice president of the Government and Minister of Economic Affairs and for Digital Transformation, Nadia Calviño.
"Tomorrow the Public Treasury is going to make the announcement and the forecast of debt issuance for this year and it is going to give that good news, that we are going to reduce the debt issuance with respect to what was planned when the project of Budgets ", stressed Calviño in statements to the Cope chain collected by Europa Press.
According to the projections of the 2021 General State Budget law, the gross issuance by the Public Treasury will register this year a record figure of 299,138 million euros, 6% more than the previous year, while the expected net debt by 2021 it amounts to approximately € 110 billion.
Precisely, the Treasury holds its first auction of 2021 this Thursday, in which it expects to capture between 5,250 and 6,750 million euros in bonds and government obligations.
On the other hand, Calviño has highlighted that the Spanish economy maintained in the fourth quarter of 2020 the "positive dynamism" shown in the third quarter despite the second wave. "Our forecast is that the dynamism and the rebound in the third quarter remained in the fourth and will continue to accelerate in 2021," he said.
Calviño has indicated that there are still complicated "weeks and months" ahead, although in the second part of the year greater economic growth will be observed, as vaccination against Covid advances among the population.
Asked if the Government will extend the temporary employment regulation files (ERTE), the minister has affirmed that this will be done and that the path started in March to protect the productive fabric and employment will not be retraced.
Respect to the minimum wage (SMI), Calviño has reiterated that it was not the time to raise it In the current circumstances, although it trusts that the economic situation will allow it to resume the path of increase in the SMI that began two and a half years ago.