Calviño confirms 530 million for projects with communities outside the PERTE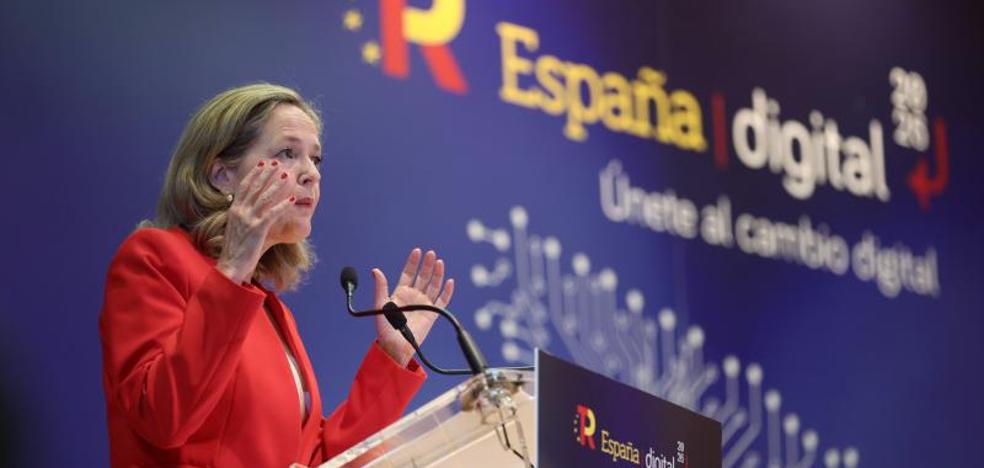 The vice president assures that by the end of 2025 all of Spain will be connected to the internet by broadband, including rural areas
The Government has already launched eleven Pertes (Strategic Projects for Recovery) thanks to European funds, but there are still areas of transformation of the economy that have been left out. To integrate them, the economic vice president Nadia Calviño announced this Friday that the Government will allocate 530 million euros between this year and the next to develop technological projects with the autonomous communities.
During the presentation of 'Spain Digital 2026', the vice president assured that this plan will be called 'Retech' because it has the objective of making room for territorial networks of technological specialization and articulating projects that the communities themselves propose after having been left out of the Pertes.
In fact, one of the projects that will be analyzed will be the creation of the National Center for Neurotechnology in Madrid, for which Calviño announced that the Government will begin to dialogue "as of Monday" with the Madrid authorities to locate this headquarters in the capital, that it would be a "European and even global benchmark" in the field of artificial intelligence. The intention is to "attract to Spain" world leaders in neuroscience.
This project was what the president, Pedro Sánchez, also highlighted during his speech, celebrating the fact that it will be promoted by the Autonomous University of Madrid together with the American universities of Columbia, Harvard and Berkeley. "It will promote R&D&i in a nascent industry with enormous future projection", he assured. The center will have a state investment of 40 million euros that must be complemented by the Community of Madrid.
All projects within Retech may be co-financed by the communities so that the investment reaches further. In addition, the vice president announced that if they are successful, funding could be increased in the future.
A rural world connected to the internet

But when talking about digitization and connectivity, the rural world is not usually taken into account, far behind the cities. The goal is for broadband to reach "100% of the population" in Spain, said Calviño, who explained that public investment in this type of connectivity has doubled since 2018 and the gap between urban areas has been halved. and rural.
The forecast is that by the end of 2023 the gap between the countryside and the city in terms of connectivity will be only 10% and that it will "disappear completely" by the end of 2025. "This progress is essential so that all citizens can access the opportunities provided by digitization", explained the minister.