Calviño avoids clarifying the impact of the INE cut and the PP asks for his resignation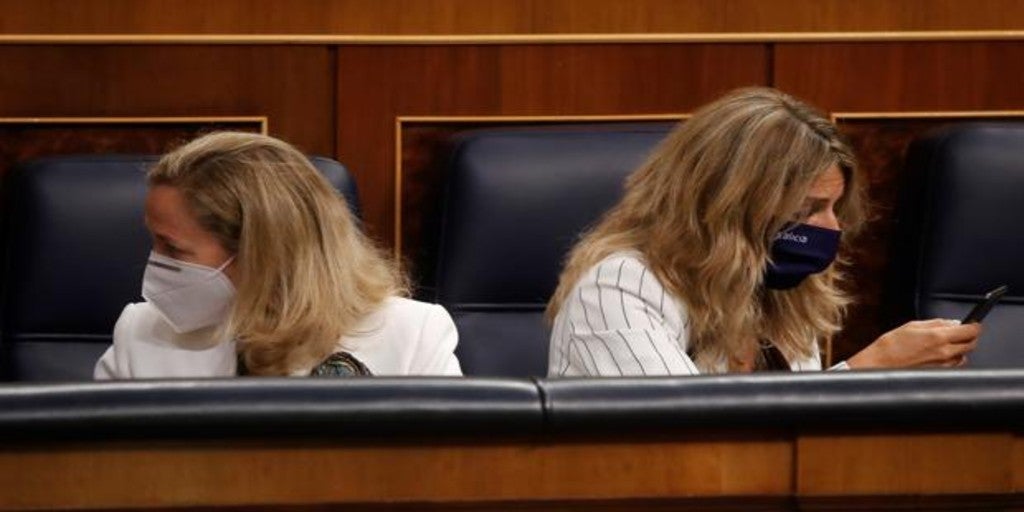 MADRID
Updated:
Keep

The First Vice President and Minister of Economic Affairs and Digital Transformation,
Nadia calviño, has again avoided answering questions about the impact of the sharp cut in GDP of the second quarter announced by the INE and has shielded itself in the «prudence» of the macroeconomic forecasts of the Government. Calviño has thus responded to the questions of the PP spokesperson, Cuca gamarra, who has reproached him for the fact that in any country in Europe, the Minister of Economy would have resigned
after the downward revision of an organization such as the INE. "Either he doesn't find out or he doesn't want us Spaniards to find out. But in any country in Europe, the Minister of Economy would have resigned ", said Gamarra.
During the control session of the Government in the Congress of Deputies, the minister has once again downplayed the review, despite the fact that it lowered the rebound of the Spanish economy
from 2.8% to 1.1% in the second quarter and that is a fact that radically changes the profile of the Spanish recovery. In addition, Calviño has ignored the reproaches of the opposition. "These months I have seen many upward and downward revisions to the forecasts. I have also been listening to your calls for three years to my resignation, whether or not there is reviews, whether or not there is a pandemic or whatever the economic situation, "said Calviño.
However, the growth revision leaves Spain at the tail of the recovery in Europe, which, in Gamarra's opinion, explains the evasiveness of Calviño, whom he has accused of "handling" and to be at the height of the socialist Pedro Solbes, the "worst economy minister in history"
The minister, for her part, has tried to address doubts about the INE's figure and has said that these changes and revisions highlight the statistical difficulty in particular in this pandemic situation. And he has announced that the president of the INE has conveyed his intention to create a technical working group with other institutions to analyze the message and fit of the extraordinary indicators used during the pandemic, with the aim of improving methodologies and the collective capacity to foresee what is going to happen to the economy.