Calviño assumes a stagnation of the economy in 2022 and leaves his growth forecast at 4.3%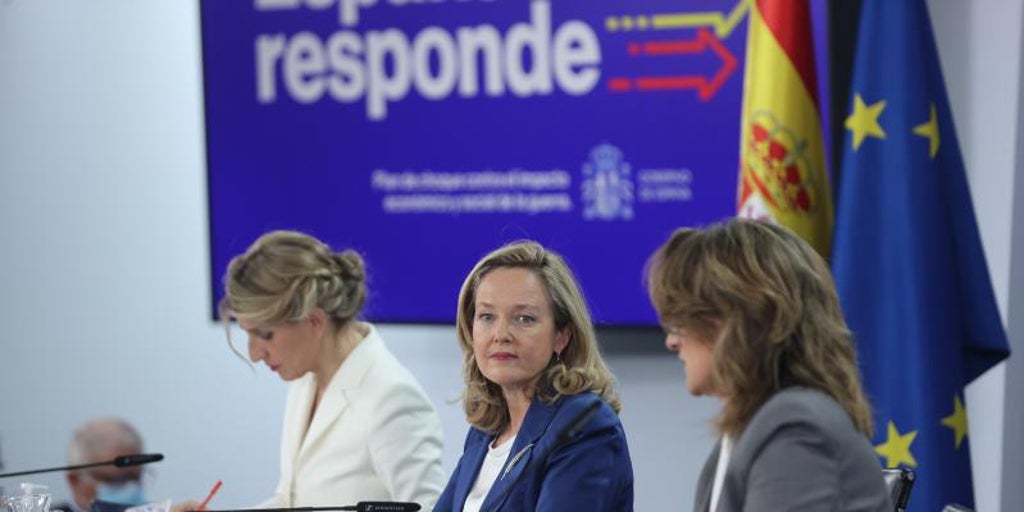 bruno perezMadrid Updated: 04/29/2022 10:49 a.m.
Save

Reality has forced the Government to keep optimism in the drawer and adapt its growth forecasts to an economic context that looks increasingly worrying. After enduring for six months against the opinion of all analysts and international organizations a growth forecast of 7% for 2022, the Government has cut this Friday no less than 4.3% its growth expectation for this year.
The decision has not been unrelated to the terrible growth data that the INE has released this morning and that reveals that the Spanish economy grew by a pyrrhic 0.3% in the first quarter of the year, well below the 0.6% that it forecast the consensus of analysts and the 0.9% advanced by the Bank of Spain.
The economic slowdown is being more intense than expected and that has forced the Government to abandon the usual optimism that presides over its growth forecasts and place its expectation for 2022 even below the forecasts published by analysts (4.8%), IMF (4.8%) or Bank of Spain (4.5%).
The snip given by the Government to its growth forecasts implies an implicit assumption that the economy will experience stagnation in 2022. The Bank of Spain revealed a few weeks ago that even in a context of zero real growth, GDP would grow above 3% in 2022 due to the inertia of the evolution of the economy. A growth of 4.3% in this context represents a minimum advance throughout the year.
Photography could change even for the worse. The advance data for the first quarter published this Friday by the INE is based above all on the employment data -which has been evolving better than the economy for months- and on the information available from January and a little from February, that is, before war. According to Gregorio Izquierdo, general director of the Institute of Economic Studies, "this advance is more contingent than ever, insofar as, according to the information available in March, there was an additional deterioration in the short-term indicators and most of the information incorporated by the INE to this data is from March".
The scenarios used by analysts suggest that in a scenario of persistence of inflationary tensions, growth could even fall below 4%.
The Vice President of Economic Affairs, Nadia Calviño, attributed this adjustment this Friday almost exclusively to the conflict in Ukraine, despite the evidence that the economy had been showing signs of fragility for a long time.