Calviño announces an investment of 5,000 million for the digital transformation of SMEs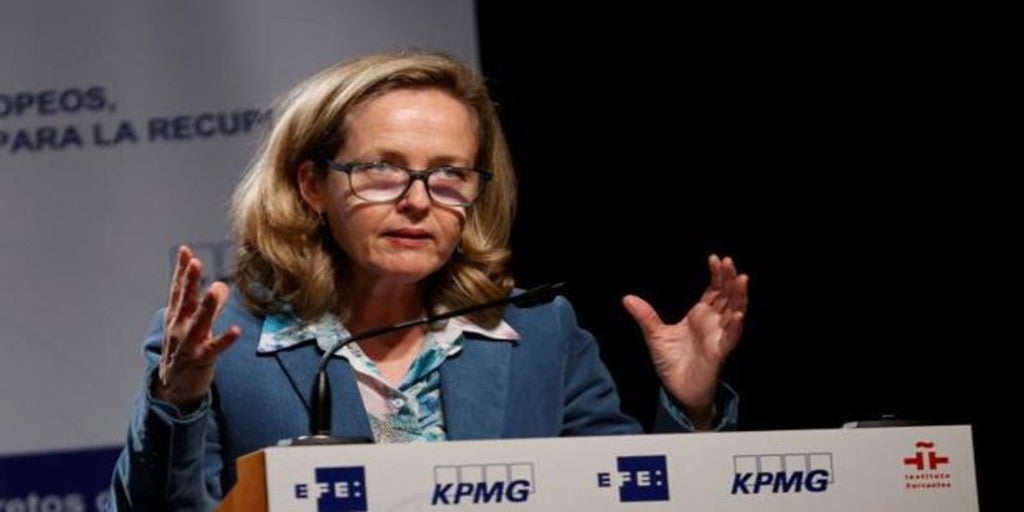 MADRID
Updated:
Keep

The third vice president of the Government and Minister of Economic Affairs and Digital Transformation, Nadia Calviño, detailed this Wednesday that the Government's Recovery Plan contemplates a public investment of "approximately 5,000 million euros" in the digital transformation of SMEs to take advantage of the opportunities that will open up in the future hand in hand with technology.
"Spain is a country of SMEs, they make up the bulk of our productive fabric, and we have to support and accelerate their digitization so that they do not miss the train of opportunities that are going to open up in these coming years and that we are going to promote with the Plan Recovery ", he explained during the closing of the forum 'European Funds, the keys to recovery' organized by the EFE Agency and KPMG.
During his speech, he gave a comprehensive review of the multiple initiatives in digital matters contemplated by said plan, from the perspective of both investments and reforms, placing special emphasis on the need for SMEs to jump on the digital transformation bandwagon. and also education.
In relation to SMEs and within the investment plans, he detailed the existence, for example, of a program endowed with about 3,000 million euros which will seek to develop "a kind of basic catalog for the digitization of companies so that all have the tools" necessary to address both their internal management, such as the relationship with customers, human resources management, digital marketing or electronic commerce .
Calviño indicated that efforts will also go to "support" them in terms of training and qualification of their staff and connectivity, among other multiple aspects. It is, he pointed out, a "comprehensive package of support for SMEs in our country so that as soon as possible they can be prepared to act, to compete and to grow especially in this digital field."
Together with SMEs, he underlined the importance of bringing digitalization in all its areas to education, ensuring that both "are two crucial levers" that "will truly make Spain succeed in this transformation process so key to our future."
For Calviño, education and digital training is the "basis" of any transformation, and this requires ensuring that citizens can access the quality jobs that will be generated in these sectors with their training training and access to tools "to live in this new digital reality."
In training material indicated that steps have already been taken, for example, "reviewing" and "modernizing" Vocational Training degrees to include new modules and a digital field in the different vocational training degrees, and investment will be made in the development of specialists also in the university field.
Here he made special mention of the need to pay "preferential attention to the development of female vocations in this technological field" given the "great risk" that "if women do not access the necessary training, the gap in gender because they will not be able to access the quality jobs of the future.