Calviño announces an agreement with Adif to begin the deployment of 5G in the high-speed network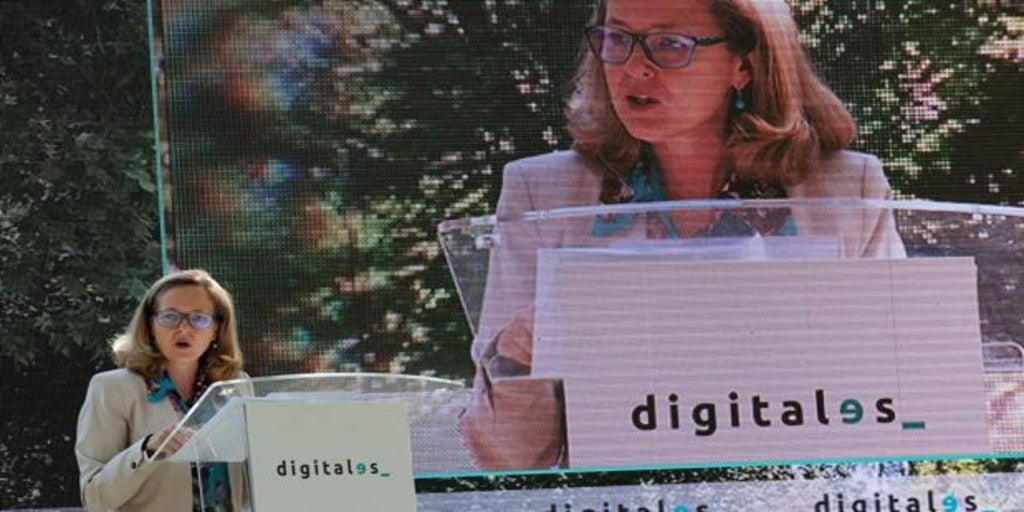 Madrid
Updated:
Keep

The Second Vice President and Minister of Economic Affairs, Nadia calviño, has announced in the context of 'Digitales Summmit 2021' organized by the technological employer DigitalES an agreement with Adif for an amount of 26 million eurosto start the deployment of 5G infrastructure in part of the high-speed network in order to offer "advanced logistics services and improve the management of freight traffic."
In this sense, Calviño added, the deployment of this network will begin with locations such as Barcelona, ​​Madrid, Valladolid and Zaragoza. What has justified that these are places with "special logistics concentration or being part of international corridors." In this sense, he recalled that among the objectives of the European 2030 Agenda is that 30% of freight traffic is by rail.
The economic vice president also highlighted the upcoming celebration of the 700 MHz spectrum auction and the approval yesterday by the Council of Ministers of the so-called 'Startups Law' or from Promoting the Emerging Business Ecosystem with measures to support these types of companies such as tax benefits or facilities for national and international investors, as well as the new visa to attract so-called 'digital nomads'. . It has also announced that other standards such as the well-known 'Create and Grow Law' as well as bankruptcy reform. "We are accelerating reforms to modernize business and corporate demographics," Calviño pointed out.
Calvino has also shown his confidence in the economic situation and verified that «The economic recovery is already underway and we must take advantage of the opportunity that is opening, ensuring that growth is not a mere rebound but a sustainable recovery. In this sense, he pointed out that it is possible to "lead" the digitization process at the European level and benefit society.
For his part, the president of DigitalES Eduardo Serra has shown its confidence that "technology has the potential to lead us towards the end of this crisis and for Spain to return to the path of growth". Serra added that, for this, the country will have to overcome its "Achilles heel" which is digital skills compared to infrastructures that are our great strength. In this sense, it has revealed that between 60,000 and 70,000 job offers are being stopped. "We are heading towards 100,000 unfilled jobs," he warned about a type of job that he considered to be of quality and with wages well above the average. "We must solve the gap in digital skills, which is the most critical and difficult," he concluded.