Calviño advocates reviewing "all" the regional financing system from 2021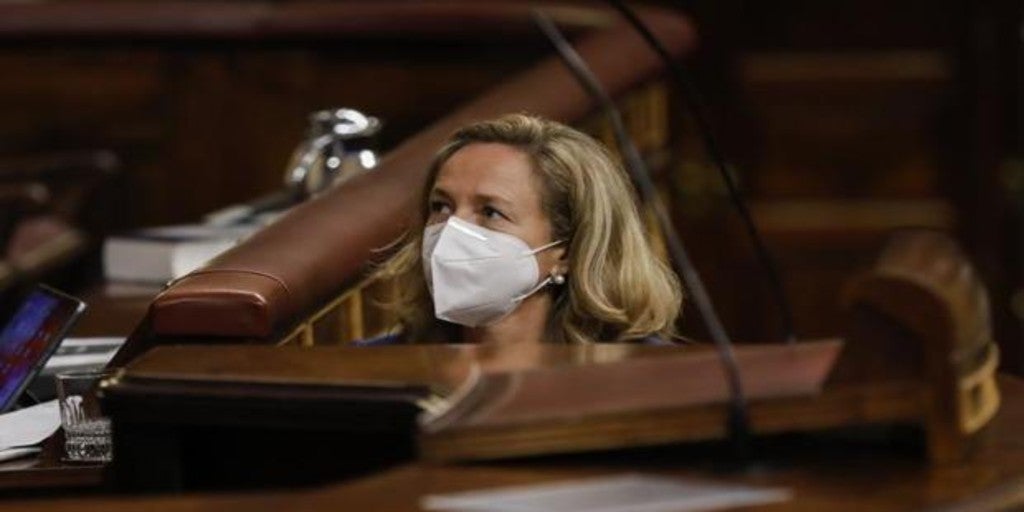 MADRID
Updated:
save

The third vice president of the Government and Minister of Economic Affairs and Digital Transformation, Nadia Calviño, defended this Thursday the fiscal harmonization that the Executive wants to carry out and stressed that it is necessary «To seat all the autonomous communities« to review the entire financing system from 2021, They have been accumulating "different mechanisms, systems" for "decades". "It is a good time as of next year to sit down and make a global reflection" that the Minister of Finance, María Jesús Montero, will have to address with all regions and looking at the entire system not only at "one element or another », He pointed out.
This is how Calviño has responded, in statements to Telecinco when asked about the 'tax advantages' of the Basque Country and Navarra and about the Government's intention to achieve fiscal harmonization between territories. The minister explained that "He fights almost every month in Europe" for "avoiding" situations where there are countries or regions "that try to compete or attract economic activity by lowering taxes", in particular corporate taxes. That very thing, he explained, This is what the Pedro Sánchez Government wants for Spain: to avoid "unfair situations" in tax matters that harm some regions.
Asked if she considers Madrid a "tax haven", Calviño has assured that she would not use those terms to define Madrid's fiscal situation and has defended that what is evident is that "it is necessary to seat all the communities around a table and start reviewing all financing elements. "And it is a good time to do it from 2021," he remarked.
In relation to other countries that, instead of raising taxes as they are here, are lowering taxes, Calviño asked "not to generalize" that perception and stressed that "very intense" debates are taking place on the proposals that are being put on the table in this regard. . The minister remarked that Spain starts from a situation of relative weakness with regard to tax revenues, so "it does not have the same margin as other countries to lower taxes." "Maybe to lower taxes here we have to guarantee that we have a tax revenue base so that, as soon as economic growth recovers, we can also resume the path of reducing the deficit and public debt," he said.
He then underlined that the Government has also decided tax reliefs to help companies and the self-employed to deal with the situation with tax holidays or payment of Social Security contributions "to help the entire productive fabric."