Calviño advances that the second tranche of 10,000 million will be requested from Brussels "in September or October"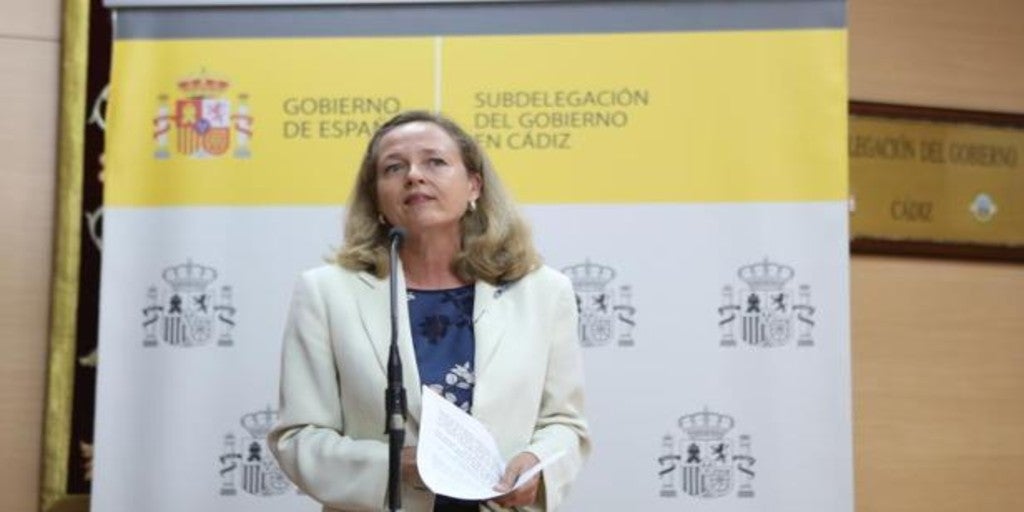 Updated:
Keep

The First Vice President of the Government and Minister of Economic Affairs and Digital Transformation, Nadia Calviño, announced this Friday that the Executive will request the European Commission to disbursement of € 10 billion from the NextGeneration EU macro-fund «In the course of this month of September or in the month of October« so that it takes place «in the remainder of the year».
This was shared by questions from the media upon his arrival in Ljubljana (Slovenia) to participate in the meeting of the Eurogroup and Ecofin, where he reported that the ministers are going to analyze the economic and business situation after the pandemic, the measures given in response to the Covid and address the international green taxation, among other issues.
Spain has already received a first disbursement of 9,000 million to launch the Recovery Plan on August 17 of the 69,500 million that are expected to be obtained in the next three years via direct transfers under NextGeneration EU, with the possibility of expanding to the 140,000 million euros in credits before 2026.
Its payment was for pre-financing and from now on the Government will have to certify the execution of reforms and investment programs included in the plan with a semi-annual cadence to unblock the new deliveries of funds. The next 10,000 million will be received with milestones met and credited to the plan.
At the Ecofín and Eurogroup meeting, the countries will also learn about the deployment of the European Central Bank (ECB) of the digital euro and Calviño advanced that they also expect progress already in the field of the G-20 in terms of international taxation.
Simplify tax rules
On the other hand, Calviño, on Friday, defended the need to "modernize and simplify" European tax regulations to "adapt them to current reality" and to allow for the "investment needs" derived from the pandemic to promote a green recovery and digital.
During today's meetings, the Nineteen will hold an exchange of views on the reform of the fiscal rules, now suspended, although it is not a point formally included in the agenda.
Calviño, in particular, has pointed out that Spain is a country "committed" to "fiscal responsibility" that has long defended the need to modernize and simplify the rules to "adapt them to the reality we are experiencing and in particular to the needs investment derived from digital and green »recovery.