Calviño acknowledges that this fall "will be very complicated" for the economy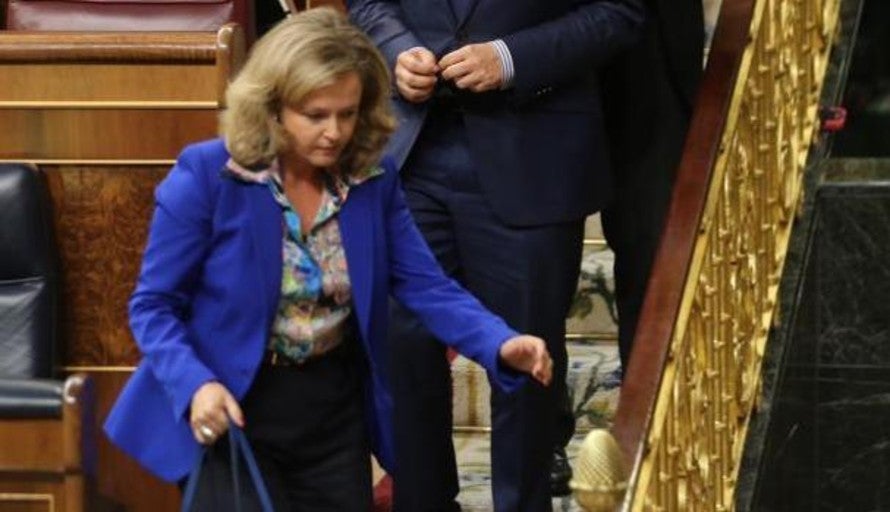 MADRIDUpdated:
The acting Minister of Economy and Business, Nadia Calviño, has recognized this Wednesday in Congress that this fall will be "very complicated" in economic terms, and has asked the PP not to fall into "alarmisms, overreactions" or "repetition of figures and absolutely spurious and incorrect comparisons."
Calviño has thus responded to the general secretary of the PP, Teodoro García Egea, who has lamented in the control session to the acting Government, the last before the dissolution of the General Courts to call new elections, that "Spain is worse" than before of the arrival of the PSOE to the Executive, demanding measures "in the face of the obvious slowdown".
However, the acting minister has assured that, since then, "trust has improved thanks to responsible management of resources and also to a clear, understandable economic policy, supported by international organizations and financial markets."
"This responsible action is what Spain needs in an autumn that will be very complicated," he said, pointing to the "economic cooling" of the "environment" of Spain, Brexit and the "slowdown in Germany", but claiming that " in a complicated environment it is when it is more important to have a sensible and responsible government. "
"Because in this situation that type of alarmism, overreaction, and even less the repetition of absolutely spurious and incorrect figures and comparisons are of no use," he has wielded, inviting García Egea to collaborate: "If you want to help, you have nothing but to say it. The future is not written and reality will be what we can all build together, "he said.
The minister's claims have happened to the invitation of the 'popular' leader Teodoro García Egea to make an economic balance of his time at the Executive Pedro Sánchez, because he considers that if Calviño "was a prestigious person when he was in Europe", today he is "in a discredited government".
"Even more since yesterday," he added, referring to the next dissolution of the General Courts to call new elections, in the absence of an agreement to invest the candidate of the PSOE, a fact for which he said he felt "shame", They are "the only ones who don't agree", causing in their judgment a "shameful spectacle".