Calviño acknowledges that the Government will limit energy aid in 2023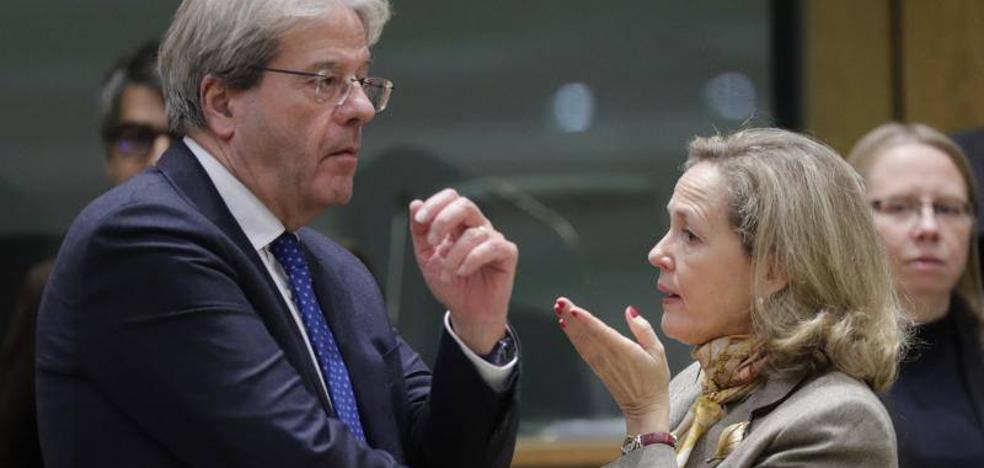 The Executive continues without detailing what measures it will modify or eliminate, but it indicates that they will focus on the most vulnerable
The economic vice president, Nadia Calviño, once again marks the Government's pace regarding the future of the anti-crisis plan that expires on December 31. Although there is still no official decision, everything indicates that many of the measures that have worked in recent months -such as the bonus of 20 cents per liter of fuel- will be modified to limit their scope of application to only the most vulnerable sectors.
This was conveyed by Calviño in a brief meeting with the media before the Eurogroup meeting in Brussels. A meeting in which the economy and finance ministers of the euro zone discuss these aid plans.
The Executive's message has intensified in recent weeks in this regard, pointing out that the debate on the table of the Council of Ministers is precisely which measures must be extended in 2023, which must be limited and which are directly eliminated in order to focus in those segments hardest hit by the crisis. "Obviously, our objective is, in a first phase, to implement shock and broad-spectrum measures with a generalized impact and, little by little, try to focus on the most affected sectors, on those most vulnerable groups or also the middle classes," he said. Calvino.
However, the Government continues without detailing what will happen with each of these measures. And, as the spokeswoman Isabel Rodrígeuz also recalled after the council of ministers this Tuesday, the only one that has been decided to extend is that of free public transport, within the 2023 Budget project.
Despite the changes that the aid may undergo, Calviño has indicated that next year he will follow the same reformist path, of fiscal responsibility, reduction of the deficit and debt to GDP ratios, compatibility between economic growth, while deploy EU-funded investments and war response measures.
As explained by the minister, the containment of inflation, energy efficiency and the reduction of energy consumption in the economy as a whole, will be what will continue to guide the Government's economic policy in 2023, which in her opinion is "demonstrating be appropriate and necessary" because "it has avoided the most negative scenarios".
"The Government is working on measures that have undoubtedly been extremely positive, which have translated into a four-point reduction in inflation. Some of these measures are guaranteed, such as free public transport and rail, and the rest of the decisions, including 20 cents per liter of fuel, are being analyzed," the Executive insists.