Caleta de Famara, with an imposing beach for general enjoyment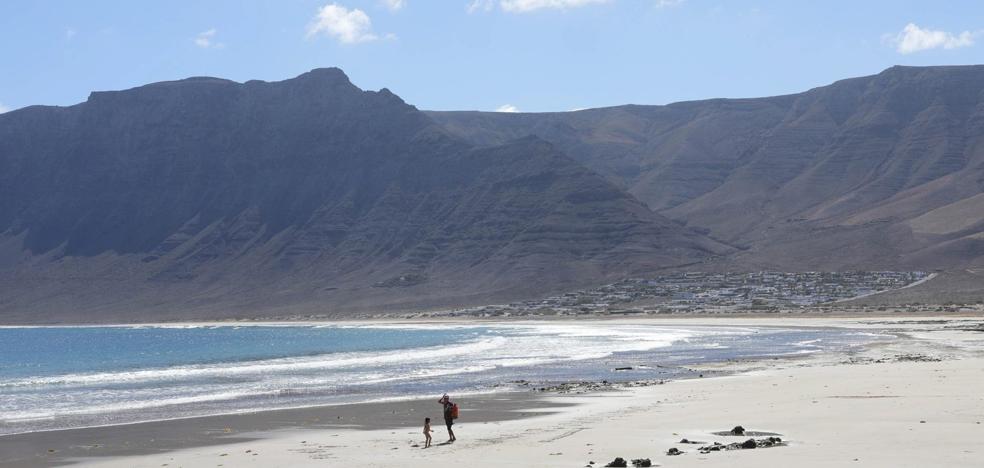 Caleta de Famara has the virtue of preserving many essences of the Lanzarote of yesteryear. For this, the scarcity of asphalt that is observed in the town is crucial, to the pride of the caleteros, very given to going without shoes or in flip-flops. J
next to the town, the great beach, with an approximate extension of 4 kilometers. Dangerous for the bath, eye, very dangerous even; in return it is an idyllic place to walk and meditate, especially at low tide; as well as to practice some sport related to the sea (surfing, paddle surfing or kyte surfing).
For the practice of surfing in particular, schools and businesses related to this discipline abound, available at any time of the year, either to receive notions, or to rent material. For example, David Cameron, the former Prime Minister of Great Britain, who allowed himself to be photographed with a table on the dates that he enjoyed rest on the island during Easter 2014, can give this.
On a gastronomic level, there are several establishments in the town where you can eat excellent fresh fish cooked in the purest traditional style. El Risco, El Sol, Las Dunas and Las Bajas are some good options.