Cajasiete celebrates 60 years of experience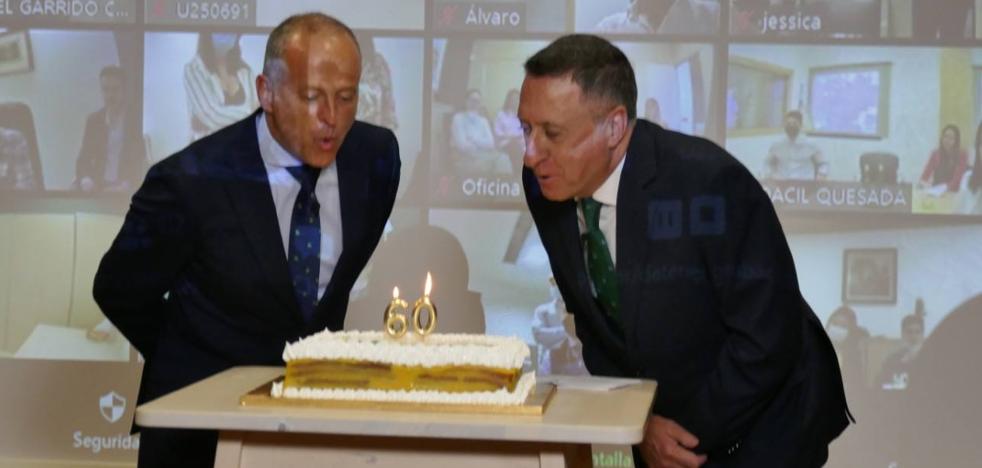 Stable entity in its management, currently has 89 offices and 379 professionals
box seventhe only Canarian financial institution
he turns 60 today, which have been guided by the great cooperative values ​​such as, among others, solidarity, mutual help and working together. Values ​​that are made a reality by people with a sense of collective responsibility and with a high level of self-demand and personal involvement in the process of
create wealth for the social development of peoplebuilding sustainable projects that serve and are useful to current and future generations.
Cajasiete is a young financial institution, of which it should be noted that it has achieved important objectives and figures: counting at the end of last year, with a total of
56,801 members, more than 200,000 clients, total assets that exceed 4,000 million euros, customer credit close to 2,000 million euros, customer deposits of over 2,900 million euros and a solvency ratio of 18.87%, numbers support its great solidity . Cajasiete already has 89 offices, 379 professionals, of which 58% are women and 42% men.
Cajasiete is a very stable entity in its management, so much so that in these sixty years it has only had three presidents:
Pedro Modesto Campos Rodríguez (1962-1998); Jerónimo Monje Pérez (1998-2014) and Fernando Berge Royo from 2014 to the present.
This last period, and under the general direction of
Manuel del Castillo Gonzalezhas been marked by great economic, health and social challenges and have required even more of the mission of this entity, which is
"contribute to the sustainable development of the Canary Islands, satisfying the financial needs of people, being faithful to its values ​​of integrity, professionalism and solidarity».
To celebrate this event, they are scheduled
a series of actions that will take place throughout the year and that begin today with an internal act which will unite all the staff of the entity.