CaixaBank raises the commission for Bankia customers without ties by 43%, but makes it easier for them not to pay anything | My money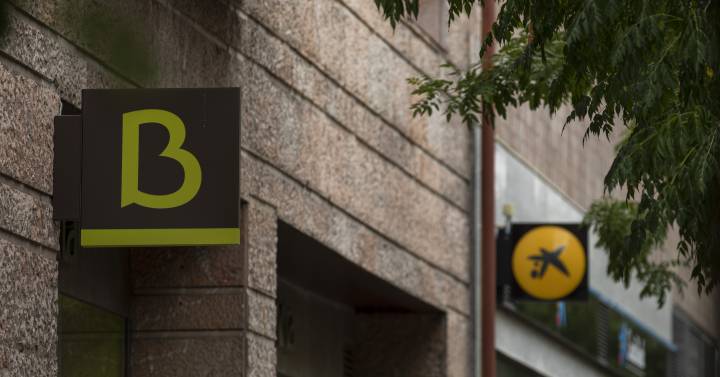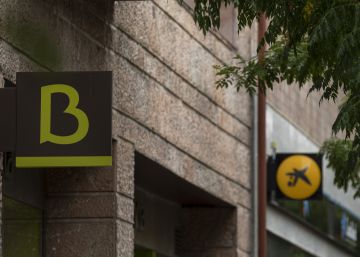 Bankia clients are receiving a barrage of letters with product conditions that will change due to the merger with CaixaBank. The latter's commercial policy is the one that will be imposed on the around 7.4 million customers from the old rescued bank. The last document specifies that the unrelated will pay an annual commission of 240 euros, 43% more than the one they paid at Bankia. In any case, it requires fewer conditions to save commissions. Three out of every four clients will be exempt from paying them.
One of the changes is that the debit card will no longer be free, for all customers without exception, also for those who meet the connection requirements requested by CaixaBank, as published by CincoDías on August 31. Instead, they will be entitled to a plastic credit, although with characteristics similar to those of a debit card. A few days after that communication, the former users of Bankia have received another in which the changes in the conditions of the accounts are explained to them, which will come into effect on November 12.
One of the novelties for customers who are not linked under the conditions of the CaixaBank program, called Day to day, will be in the administration and maintenance commissions. The client must pay 60 euros per quarter in case of not complying with any of the conditions of the entity that Gonzalo Gortázar pilots as CEO. That is, 240 euros per year, with eventual expenses on other services, such as transfers or check receipts, also included. At Bankia, the price of the account was 14 euros per month, 168 euros per year, if the requirements of the program were not honored For being you.
CaixaBank it raised the price of accounts for unrelated clients in February last year. It is the entity that charges the most for having a checking account for customers who do not have other products. It is also true that the bank lowers or eliminates these commissions in a simple way, even more easily than Bankia.
"CaixaBank has the simplest linkage program for Spanish banks to comply with and, as of November, all Bankia customers who have their income and three receipts direct debited or make three payments by credit card to the In total, it means that more than 13.6 million customers will have the most usual operations with the bank for free, "the entity explains in a press release.
The possibilities it offers to avoid having to pay those 240 euros a year are several. Domicile a payroll equal to or greater than 600 euros per month, a pension of 300 euros or more or have products – investment funds, insurance savings and pension plans – for more than 20,000 euros. If any of these conditions are met, the quarterly cost drops to 15 euros per quarter (60 euros per year).
In the event that the client, in addition to meeting one of the above requirements, makes three payments with any CaixaBank card or has received three or more direct debit receipts and paid into the account – yes, they cannot be from entities linked to the group, such as Adelas or VidaCaixa) – you will not pay one euro per year for maintenance or administration fees, nor for transfers or check cashing (the latter, if they are made through the self-service).
The fee will also be free for users under 26 years of age and with a digital profile, as well as for new customers for a period of six months. Those who meet vulnerability criteria have stopped paying commissions after the legal merger at the end of last March, and from January they will be automatically registered in the entity's social account, with which they will continue without paying any cost.
The entity's digital bank, Imaginbank, which allows operating only through a mobile application, also offers an account without any type of commissions, not even for the debit card, even if the client is not linked.
Unrelated Bankia customers, to save the 168 euros per year, had to meet more demanding requirements. First, enter a salary of 700 euros or more, a pension of 250 euros or more or an unemployment benefit of 400 euros or more. Second, have 30,000 euros in investment funds, unit linked, savings insurance or pension plans or have risk insurance (for example, car or home) for at least 135 euros a year or make at least two purchases a month with a Bankia card. If the client only met the income requirement, the annual invoice was reduced to 72 euros.
Customers who had at least 40,000 euros in savings products such as those mentioned, were under 18 years old or were between 18 and 25 years old and had activated the digital banking correspondence service, were also exonerated from any commission.