Caixabank cuts dividend from last year and 2020 due to coronavirus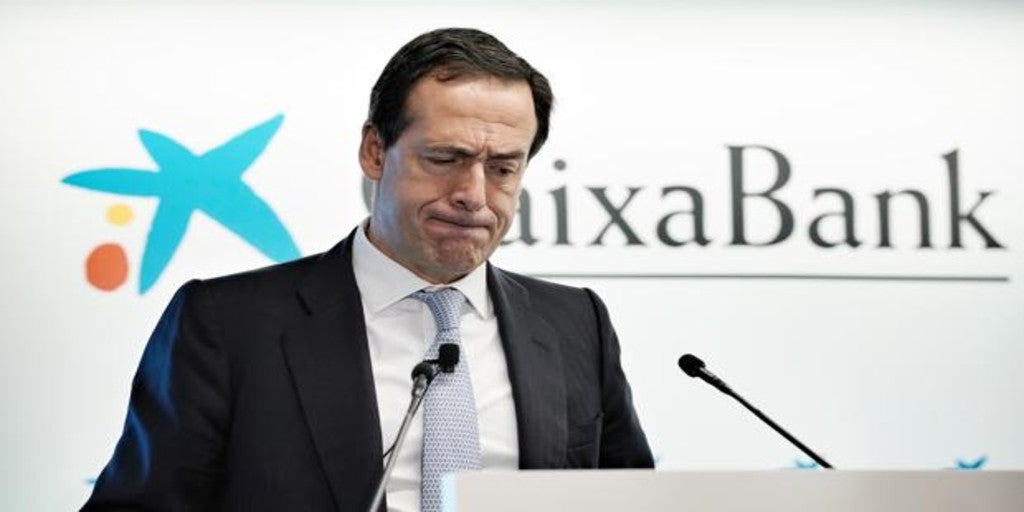 Madrid
Updated:
save

Spanish banks, in line with other companies, have also begun to adjust the remuneration policy for their shareholders and their strategic plans due to the harsh economic impact that the coronavirus pandemic will cause. If Santander announced last Tuesday that it is reviewing the compensation to its owners of 2020On Thursday, Caixabank went a step further and directly cut in half the dividend committed against the accounts from last year and will also significantly reduce the remuneration expected for this year.
The entity led by Gonzalo Gortázar, which has also suspended the meeting on April 3, had planned to distribute 897 million euros to its shareholders on April 15, 52.6% of the 1,705 it earned in 2019, at a rate of 0.15 euros per action. In view of this situation and "in an exercise of prudence and social responsibility", as reported to the CNMV, the bank's board of directors has decided to lower this payment to 0.07 euros, less than half, so that it will only distribute 418 million euros.
Dividend policy
That means that the percentage of 2019 earnings distributed falls to 24.6%, and the one that will be distributed next year with a charge to the results that the bank obtains in this exercise will remain at similar levels. Y es Caixabank has also revised for 2020 its current shareholder remuneration policy, which contemplated the distribution of a cash dividend of more than 50% of net profit, and will distribute an amount not exceeding 30%.
The bank has clarified for future years that only when the economic impact of the pandemic remits will it return to that «pay out» of at least 50%. Of course, the top management body of Caixabank has committed to distribute in the future the excess capital that accumulates above the maximum quality solvency ratio (CET1) of 12% in the form of an extraordinary dividend or repurchase of shares, something that will not happen before 2021. In fact, and due to the effect of the new regulatory and supervisory requirements, the group's management has reduced from 12% to 11.5% the capital ratio that it hoped to achieve at the close, in 2021, of your current strategic plan.
Along with this effort that Caixabank requires of its shareholders, the bank's CEO, Gortázar, has renounced the variable part of his 2020 salary. Caixabank's response is in any case in line with the request for caution with the dividends that the supervisors are doing to banks.
This same Thursday, and given the fact that the coronavirus crisis has surprised Spanish listed companies in the middle of closing annual accounts and holding their meetings, the CNMV and the College of Registrars have indicated to the company various possibilities for reformulating accounts and review your dividend proposal if they need to because of the economic impact of the virus.