Caitriona Balfe explains the new stage of the trip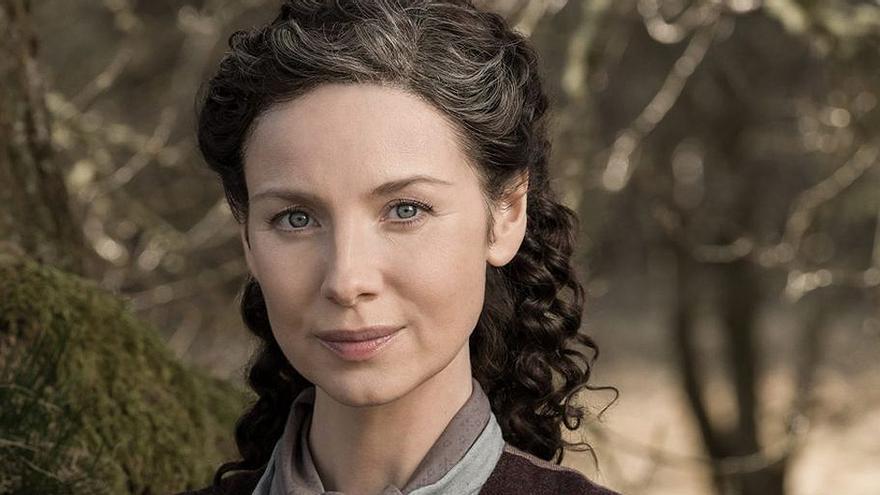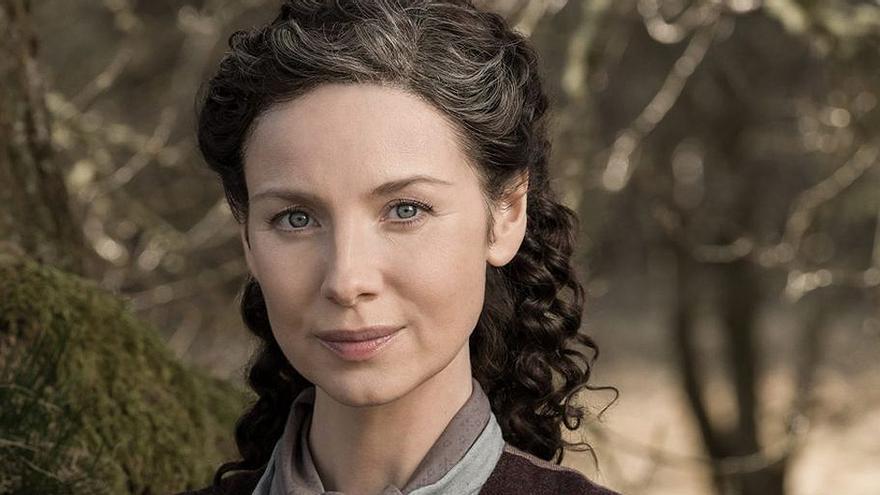 The phenomenon of fantasy romantic drama 'Outlander' it refuses to lose strength, despite already going for the sixth season. The passion of its many followers, who are not only female, no matter how much is said, is only comparable to their patience: due to the pandemic, they have been (we have been) almost two years without new episodes.
But the drought (or 'droughtlander', as this long wait has been called) is over. From Monday, day 7, in Movistar Plus+we will be able to follow again the odyssey of Claire Randall (Caitriona Balfeseen in the cinema in 'Le Mans '66' or 'Belfast'), that combat nurse who, after returning from the Second World War and in full honeymoon, was mysteriously transferred to the Scotland 1743, where he threw himself into the arms of the warrior Jamie Fraser (Sam Heughan). With this, she has ended up installed in the colony of North Carolina at a time that she knows is worrying: the days before the American War of Independence.
Following the structure of the literary saga begun in 1991 by Diana Gabaldon, the new episodes are based on 'Wind and Ash'. And in March 2021 the adaptation of the next volume was confirmed, 'Echoes of the past', which will consist of sixteen episodes. Caitriona Balfe herself explains why: "Due to covid-19 and my pregnancy, we had to stop shooting in the eighth episode [de los doce planteados inicialmente]. But, instead of summarizing and squeezing, we decided to move those four chapters to the next season, which will have an extra sixteen episodes." In addition, as announced a few days ago, the 'Outlander' universe will expand with a prequel in charge also from the 'showrunner' Matthew B Roberts.
Sequelae of trauma
Season five ended with Claire at the lowest of her many low moments, having been the victim of a brutal assault and gang rape. In the sixth "it was necessary to dedicate a lot of time to the aftermath of that", Balfe tells us. "I discussed the matter at length with the writers, who have created an honest and consistent storyline. It won't do Claire much good to do what she usually does with things: compartmentalize them in her head, put them in a box and put them aside." Because he doesn't really face what happened, he ends up suffering from post-traumatic stress."
Those reverbs won't be your only challenge at Fraser's Ridge. Claire and Jamie's stability is shaken by the arrival of the Christies, a Protestant family led by Jamie's old rival in Ardsmuir. The daughter of devoted Tom (Mark Lewis-Jones), mauve (Jessica Reynolds), will naturally fall in love with Claire's work and modern way of thinking. "She's a feminist," says Balfe. "Claire considers herself equal to anyone alive, whether it's a king or a preacher. I think it's important to show characters like that. When I was young, I took equality for granted. I guessed that after the fight by civil rights, second wave feminism and the gay rights movement, society had evolved. But in recent years we have seen those winds of change turn. For example, women's sexual and reproductive rights are under attack from all sides.
marriage as a team
Claire and her daughter Brianna haven't always had the best relationship, but this season they will grow closer to each other over their shared trauma. Bree herself explains it to us, that is, the charismatic Sophie Skellton: "If they have gotten along badly in the past, it has been because they were too similar. It is something quite widespread: we do not get along with our mothers until we mature a little and are able to understand them. Lately their relationship has progressed a lot, but having been through similar violence will bring them even closer.
After their failed attempts to return to the future, Bree and Roger seem to have made up their minds about living in the 18th century. I ask Skelton and his partner on the series, Richard Rankin, what their new challenges will be in these old days, aside from, of course, the impending War of Independence. "The lovely thing about these two this season is that, after a lot of dealing with things separately, they will start to overcome everything as a team for the first time". Richard confirms: "They seem to finally understand that they have their home in each other. I think they'll be fine. They are educated, erudite and skilled people. He knows history, she is a mechanical engineer. They just have to figure out how to invest his knowledge in this age."