Cádiz win at home and bleed Barcelona to death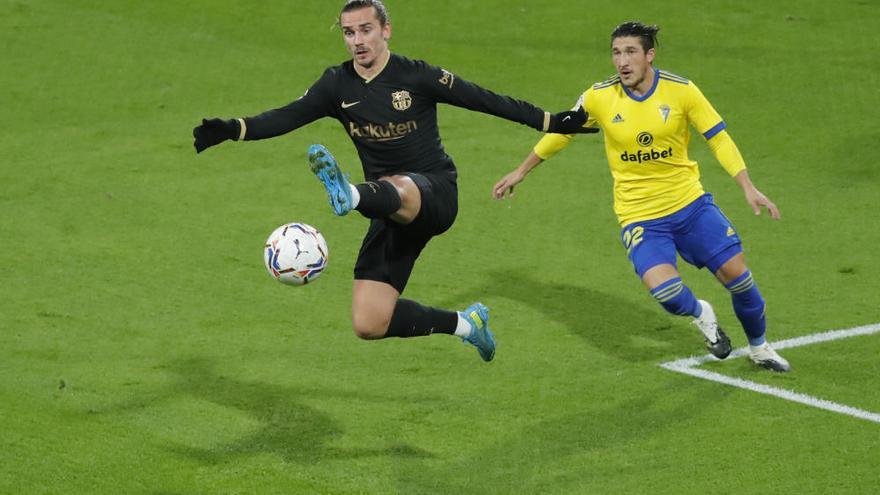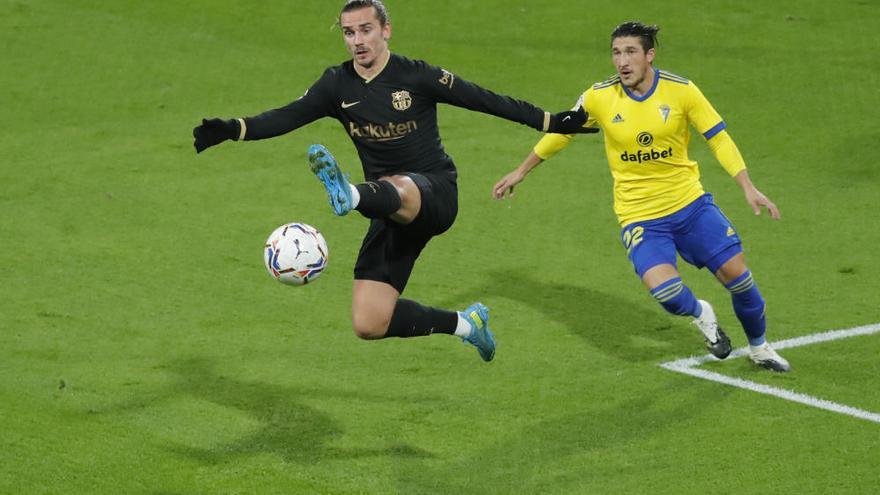 The Barcelona continued his bleeding away from the Camp Nou, fell 2-1 to the Cadiz, who achieved his first victory at Ramón de Carranza, which leaves Ronald Koeman's team twelve points behind Atlético de Madrid and therefore with his project to fight for the title almost impossible.
The Barça team, after their last good results mainly in the Champions, He took an almost decisive step back, although there is still a lot of championship left, unable to dismount an opponent who defended perfectly, as he did in Alfredo di Stefano against Real Madrid, and that he reissued the qualifier of 'giant killer' that he enjoyed in the eighties.
Ronald Koeman's men were always behind on the scoreboard and when they managed to tie and it seemed they were in a position to win the game, they ran into an error that a veteran scorer like Álvaro Negredo took advantage of to give them the finishing touch.
This Cádiz by Álvaro Cervera has very clear ideas. You know what your strengths are. He made the most of his effectiveness in attack and his perfect defensive work with which he blocked all the paths that Barcelona tried to find to reach the Argentine goal 'Conan' Ledesma.
The approach did not make him go better. In his first attack play he took the lead. Álex Fernández bounced a corner kick, Rafael Giménez 'Fali' combed his hair and, after an error by Óscar Mingueza and André Ter Stegen touched her, Álvaro Giménez hit the net (m.9).
With the adverse score, Barcelona began to insist on their attack and Cádiz on containing. The game had only one direction, at times almost handball. The possession was absolute of Barcelona.
Philippe Coutinho, Martinn Braithwaite, Leo Messi touched the tie, but between the lack of precision and Ledesma nothing changed and Cádiz was strengthened in the field in defensive tasks as an insurmountable wall.
The only crack that Barcelona found came shortly after starting the second half, in an unfortunate action by Pedro Alcalá, whose attempt to block a cross ended in his own goal.
The match looked like it would definitely change course. A mirage, because almost immediately an error by Clement Lenglet and Marc Andre Ter Stegen Álvaro Negredo took advantage of it to, in an action almost of faith, go to the pressure, get the ball and score on an empty goal.
Barcelona was touched for a few minutes after the Cadista goal, touching and touching without creating danger until in minute 72 a pass from Sergio Busquets to Serginho Dest sent the side out.
Barcelona's pressure was more in the final stretch, but with the same lack of success against a perfectly equipped Cádiz that also had arrests and options to sentence definitively, such as an action by Iván Alejo that Ter Stegen aborted.
The agony when seeing that another defeat made him the title almost impossible led Barcelona to despair, imprecise in final attacks. However, he had the tie in the boots of the Bosnian Miralem Pjanic, but he met again with Ledesma.
Another man of refreshment like the Nigerian Bobby Adenkaye was able to give the finishing touch to Barcelona, ​​who still had more opportunities, but ruined them and left Ramón de Carranza more than injured in his fight for LaLiga, unlike Cádiz, who launched his account of triumphs at home, a historic victory that consolidates the project of a recently promoted one who has become the great revelation of this start to the championship that does not stop giving great surprises.
Data sheet:
2 – Cadiz: Ledesma; Carcelén, Fali, Marcos Mauro (Alcalá, m.30), Espino; Bodiger, Jonsson (Augusto, m.79), Álex Fernández, Perea (Alejo, m.79), Jairo (Adenkaye, m.79); and Álvaro Giménez (Negredo, m.61).
1 – Barcelona: Ter Stegen; Dest (Trincao, m.76), Mingueza (Pedri, m.46), Lenglet, Alba; Busquets (Pjanic, m.76), De Jong; Messi, Griezmann, Coutinho (Dembelé, m.46); and Braithwaite.
Referee: Soto Grado (Riojano Committee). He admonished Lenglet (m.61) and Jordi Alba (m.86) with yellow cardboard.
Goals: 1-0, M.9: Álvaro Giménez. 1-1, M.58: Alcalá, own goal. 2-1, M.63: Negredo.
Incidents: Match day 12 of the First Division, played at the Ramón de Carranza stadium without the presence of the public.