Cádiz ends Sporting's cup dream in the penalty shootout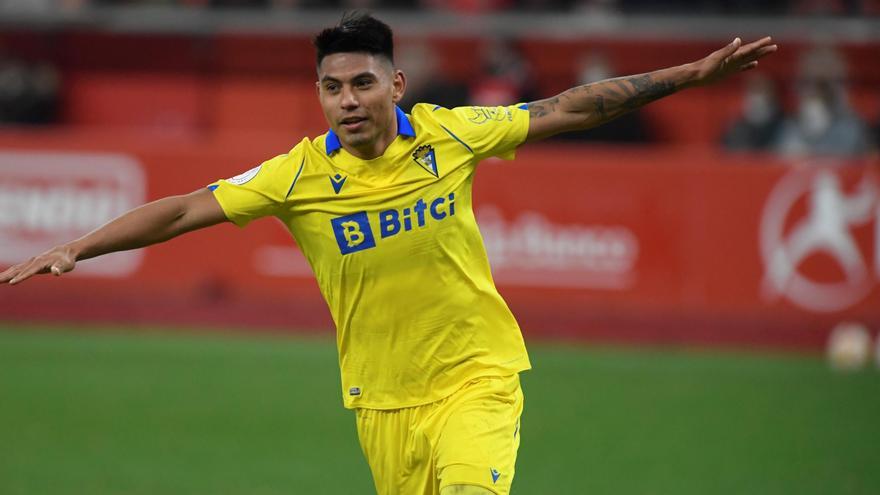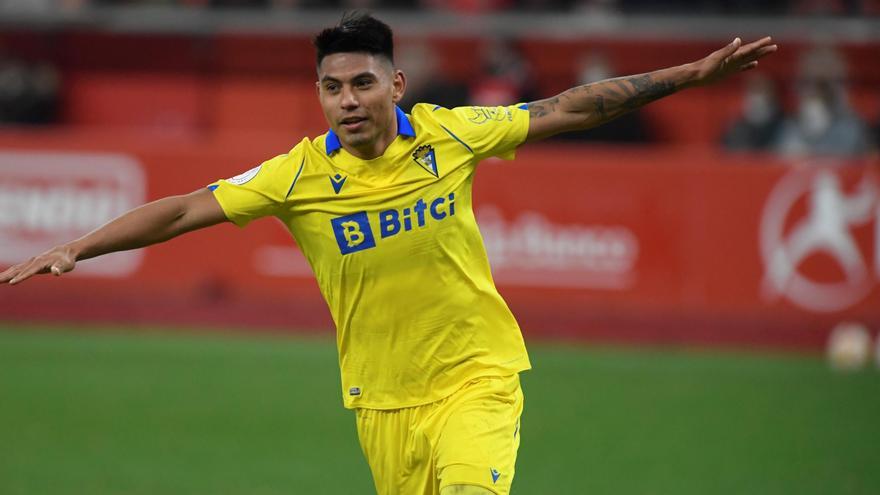 The tie between Sporting and Cadiz crossed two teams whose thoughts are more focused on amending their respective trajectories in the league, but the people from Gijón are playing their best minutes in the Cup and against the people from Cádiz they once again completed a great first half.
Galician filed a starting team that could perfectly be a league team because it was loaded with supposed starters while Sergio González's first line-up at Cádiz was very different from the last one presented by Álvaro Cervera in his last game as coach of the Cádiz team.
Sporting dominated from the start while Cádiz opted for a more direct game that was calmly controlled by the red and white defense and the minutes went by without either of the two goals going through dangerous situations.
But there came a few minutes when the locals locked up the Andalusians in their area, They went through several dangerous situations, the first in a header by Christian Rivera that went high and then two shots from outside the area by Pedro Díaz and Kravets to which David Gil responded with two good saves.
After these minutes of rojiblanco harassment, Cádiz fired their first shot on goal, it was in charge of Álvaro Jiménez in the 24th minute and his was also the second, the first being stopped without problems by Mariño and the second coming out crossed.
then occurred the controversial play of the first part in a fall of Nacho Méndez inside the area that the public He unanimously claimed it as a penalty but the referee let the play continue and did not consult the VAR that came into operation in this tie.
head over heels starred in the last offensive move of the first half in which the Sporting He was superior but did not take advantage of the occasions he had.
In the second half, the dominance continued to be red-and-white, but the game took place far from the respective areas and the minutes passed without the marker moving but that was with repeated protests from the public with arbitration decisions.
The first to move the bench was Sergio González giving entry to Fali, Sánchez and Negredo in one shot and the gaditanos took a step forward and began to have more possession of the ball and Sporting had doubts because they were no longer as comfortable as they had been until then.
The now Cadiz domain neither did it translate into scoring chances and the game was heading for extra time which probably neither team wanted.
A loss of Sánchez in midfield led to a quick against local in which a very closed center of Campuzano He beats David Gil but Arzamendía saves his team and prevents the ball from going over the goal line.
the last few minutes they were again a total harassment of the Sporting over the Cádiz area that went through a lot of trouble and even had the last chance to avoid extra time in a header by Sobrino that went out by centimeters.
The first part of the extension passed without any play of mention beyond a header from Berrocal that went slightly high and with both teams already accusing the effort made in particular a Sporting in which his coach David Gallego had only made one change up to that point.
The locals kept trying, but the forces were abandoning him to the point that Gallego's second change was for an exhausted Christian Rivera and with the third Gallego surprised by removing Mariño and bringing on Joel Jiménez, probably because he was considered more likely to save a penalty.
The tie was decided on penalties roulette in which Villaba and Pedro Díaz failed the first two while Alex, black, Perea and Arzamendía were right giving the step to Cádiz to the next tie in a match in which Sporting was better but did not succeed.
Data sheet:
0 (2).- Sporting: Mariño (Joel Jiménez m.120), Guille Rosas, Berrocal, Borja López, Kravets, Christian Rivera (Gragera m.108), Pedro Díaz, Nacho Méndez (Camuzano m.73), Fran Villalba, Puma Rodríguez and Djurdjevic.
0 (4).- Cadiz: David Gil, Raúl Parra, Haroyan, Chust, Arzamendía, Alejo (Fali m.60), Bastida (Álex m.76), Fede San Emeterio (Sánchez m.60), Álvaro Jiménez (Perea m.76), Andone (Negredo m.60) and Nephew (Espino m.106).
goals: Álex, Negredo, Perea and Arzamendía scored for Cádiz and Kravets and Campuzano for Sporting.
Referee: Ortiz Arias. He showed yellow cards to David Gallego (m.55), Fali (m.63), Kravets (m.93), Fran Villaba (m.94)
Incidents: Match played at El Molinón before 15,800 spectators.