Cádiz and Levante sign tables after a vibrant first half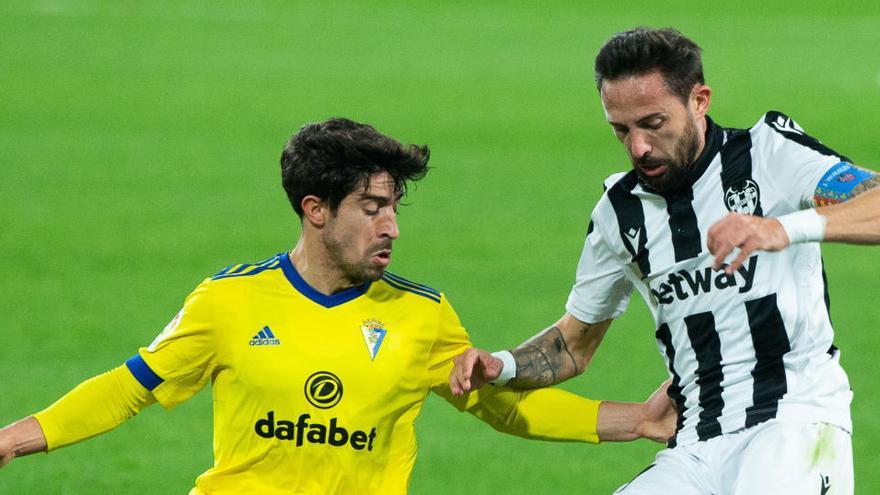 Cádiz and Levante tied at two at the Ramón de Carranza stadium on the nineteenth day of The league Santander, after a vibrant first half, with alternatives and goals, and a second flatter and hardly any clear opportunities in both areas.
The clash, which leaves both in the middle of the table, had a hectic first half, in which the local Alberto Perea opened the scoring at 4 minutes, although Levante came back with a double in just four minutes from Roger Martí, on 7 and 11, an advantage that Juan Cala neutralized at the edge of the first half hour with a good header.
In the second part, the party decreased and there were hardly any clear scoring chances, Levante being the one that exercised dominance against a Cadiz that was limited to defending.