Cabrera Bello: "Winning here is a dream, I will try to the end"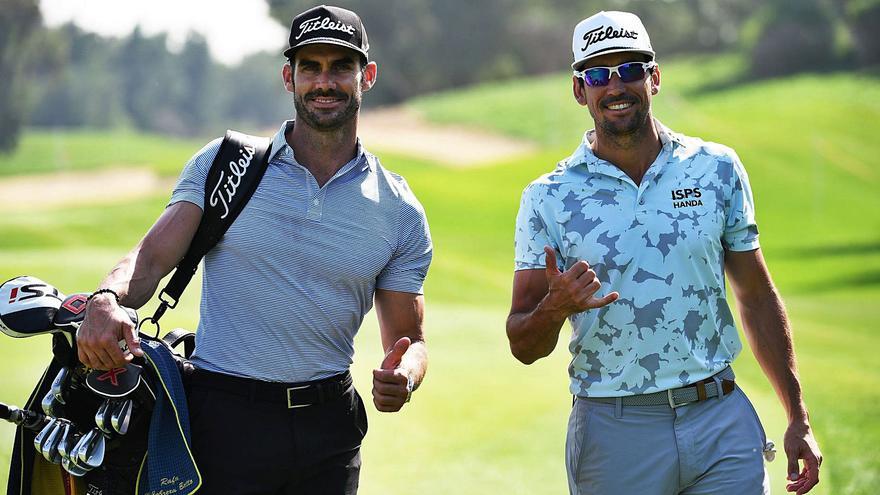 "It is a joy to be here, that this strategic and financial investment has been made to bring the Tour to the Canary Islands again, with an important presence of three tournaments in a row, it is a luxury", commented the Gran Canaria.
A host status that will give you a bonus over the 18 holes of Meloneras Golf. "I have been training hard, with great enthusiasm and enthusiasm for what I am going to try to leave the pavilion as high as possible," said Cabrera Bello, who will go out to play with the French Antoine Rozner -68 in the world ranking- and the English Andy Sullivan – in position 66 -.
After a difficult year, Cabrera Bello tries to recover with the aim of finding himself better and better, but without obsessions. "I am feeling better. I've been doing better laps than the ones I got last year. The truth is that last year, being such a rare year, I don't want to draw drastic conclusions. I did not play well, I did not play at the level of what I know I can give. This year I am noticing improvement, getting positive things and knowing that I can grow from there ", explained the islander, located in position 121 of the world rankings. "I don't get too stressed out about it. Going from 100 to 50 can happen quickly if you hit a hot streak – it's harder from then on. It all depends on whether there is a good week in which I finish second or third. I'm not going to insist on that. There is nothing that birdies cannot fix, that is my mentality ", assured Cabrera Bello.
"Going from number 100 to 50 in the world can happen very quickly," explains the canary.
Now Cabrera Bello will play in Gran Canaria his first tournament as a professional within the Europena Tour. As an amateur, he made his debut on the date almost 20 years ago. "It is a pride. I am going to miss the public a lot, since for obvious reasons they will not be able to be there, and I would have liked everyone who plays and likes golf to be here, but I have no doubt that I will feel their love and support ", he explained .
All in an appointment where he hopes to show that improvement that he has perceived in his sensations and results, as a few weeks ago at the Valero Texas Open, where he came to be placed with real options of victory. "I have been training hard, with great enthusiasm and enthusiasm, so I will try to leave the pavilion as high as possible […] There has been a part of the game, specifically the irons to the green, that have not been as good as I need to be to reach the best level, but I am training it and gaining confidence, focusing on it. Honestly, I am feeling much better and I hope that this week all the pieces can be aligned and complete a great week ", he concluded.
Because in the field, there are no excuses. "It is in excellent condition. To other players and it seems the same to them, "he said.