Cabildo palmero and city councils suspend the collection of clothes and food in La Palma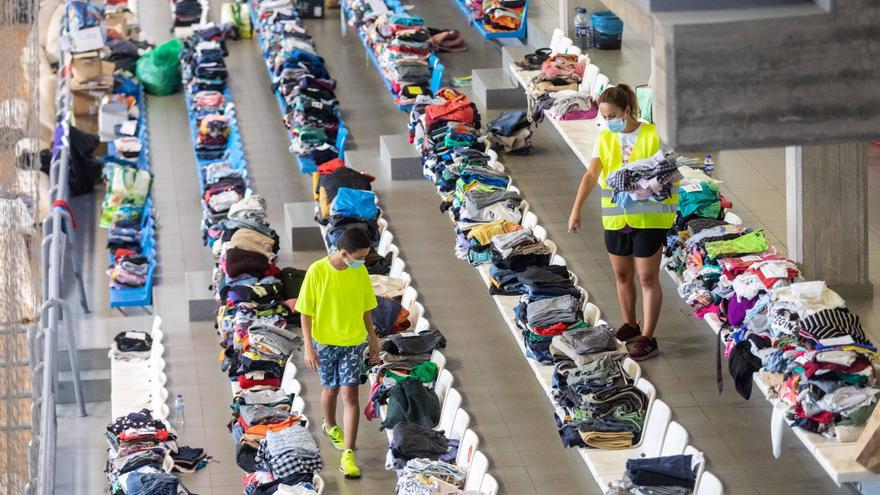 The Cabildo de La Palma and the 14 town councils of the island have reported this Friday that basic needs are already covered of the population affected by the eruption of the volcano, for which the collection of clothing and food will be temporarily paralyzed.
In a statement, the institutions are grateful for the expressions of solidarity and collaboration of the citizens and report that, in case there is any specific need, collaboration will be requested again.
All municipalities, including Los Llanos de Aridane, El Paso and Tazacorte, join the petition of temporarily suspend donations of essential products and show their gratitude to the population that has collaborated so that the people affected by the volcano can meet their needs.
Along the same lines, it is recalled that the most effective way to help is to make financial donations, as they will allow to meet other demands.
These donations can be made through the Bizum 'Donation' tab, using the code 03747 or through the account ES47 2100 9169 0122 0017 9456, indicating in the subject 'Volcano Donation'.
In the case of international donations, the BIC / SWIFT Code must be used: CAIXESBBXXX.
The aid can be recorded by registering the NIF or DNI, company name or name and surname.