C. Tangana, to conquer America at the Latin Grammys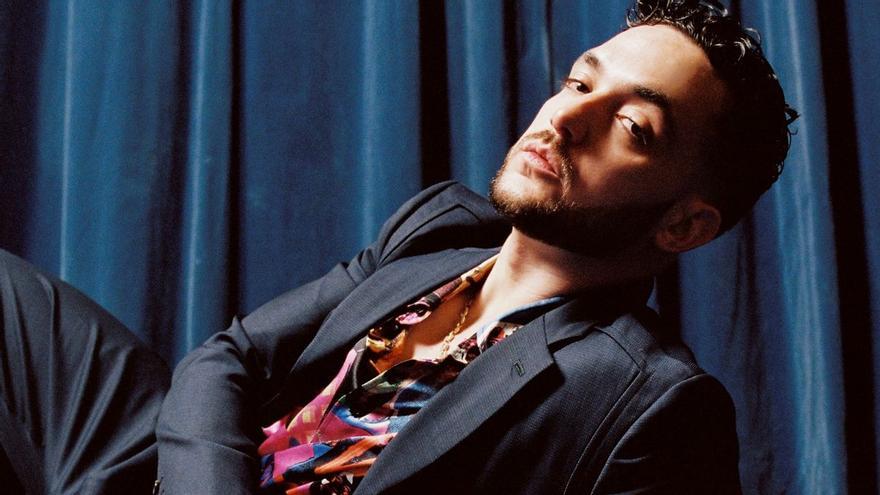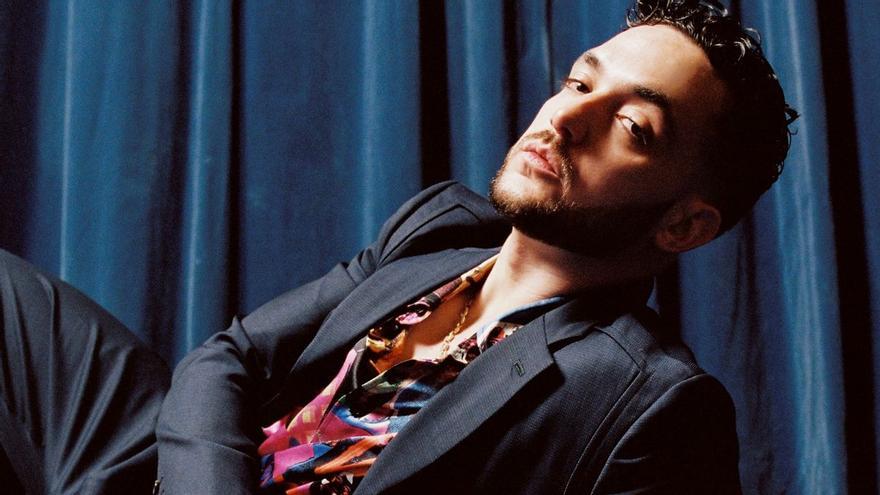 Antón Álvarez, C. Tangana, treasures six nominations (including those of 'record of the year' and 'album of the year'), the same as the Dominican Juan Luis Guerra, both only behind the Colombian Camilo, with ten. His passage through Grammy It will include a performance of great strategic significance. And we must add that Alizz, technical accomplice of 'El madrileño', is also nominated as 'producer of the year'.
We review, in conversation with Josep Maria Barbat, president of Sony Music Iberia (Spain and Portugal), the keys to your strategy in the conquest of the Americas.
Urban, but less
We tend to see C. Tangana as a urban music artist, but 'El Madrileño, with his background of canonical popular genres (from rumba to bossa nova), places him in a place far removed from the sharks of reggaeton or trap (in fact, he does not even sneak into the categories of the Grammys circumscribed to those genres). These awards have received criticism for discriminating, precisely, the most popular urban music ("they don't value us, but they need us", shot last year by J Balvin), but Tangana hopes to find its access lane as alternative artist. "At the Academy, certain lyrics and urban productions arouse reservations, because they are not awards for popularity, but rather for works that they believe deserve recognition. But it must be remembered that some Calle 13 won numerous Grammys in previous editions. Urban music, yes, but alternative ", explains Josep Maria Barbat, who recalls, however, the difficulties of winning the awards for a Spanish artist, given that the number of voters from this country in the Academy is lower compared to Mexicans , Americans, Colombians and Argentines. "But in a short time we have passed from what Alejandro Sanz take all the leading role to have Rosalia, C. Tangana or Nathy Peluso, is Argentine, but based in Barcelona ".
Despite the cases of Maluma (with Madonna) or Bad Bunny, it cannot be said that the Spanish language has penetrated the American mainstream. "Not yet," Barbat estimates. "The most has been when Rosalía has invited Ozuna, Balvin or now with The Weeknd. But Tangana is not at that point yet. It is in a prestigious stadium, closer to a Drexler than to Bad Bunny's 'mainstream' success. That does not mean that I do not look for it ".
Betting on the album
Like Rosalía with 'El mal quiero' (2018), C. Tangana focuses on the notion of album, that artifact from which the funeral is sometimes sung. Although today there is a lot of talk about songs, and perhaps a little less about records, Barbat is clear about what he would like for his artist. "Me I'd trade the other five Grammys for 'best album'", He confesses. 'El madrileño' represents a different path from the wheel of releases of 'singles' that are then packaged into an album. "Currently, the album exists when it has a concept behind it, as it happens here, where there is even a character, the 'alter ego' of the 'Madrileño', as well as a collection of songs that has a meaning," he reasons. "And although 'You stopped loving me' has been successful, people are referring above all to the album as a work." The long-term format has allowed the artist to "get out of his natural, urban music, and explore and discover genres that are unusual in that Latin context ".
The roots make the difference
We can think that the mixture of urban music with the touch Flemish, the rumba and the imaginary of Holy Week, practiced in 'El madrileño', can be difficult for the transatlantic public, but that is where Tangana's strength lies in the face of its evaluation by the Academy, estimates the director of Sony Music . "Spanish popular music is what makes us special with respect to Latin American countries. As happened with Rosalía, the effect of that claim is brutal in terms of prestige ", he emphasizes, adding that" you cannot go to America doing something that they already know how to do perfectly ". Good, but And the general public? "That costs much more"he admits. "The 'playlists' are beginning to incorporate Tangana: with 'Ateo', which is true that it is a bachata. Topics like 'You stopped loving me' are more difficult there, because there is nowhere to promote them ".
The 'Tiny desk' party
These Grammys are not only important for C. Tangana because of their nominations: also because of the performance they will offer at the gala. There they have worked on a version of the concert 'tiny desk' that takes months running through the networks, and in which Antonio Carmona, Kiko Veneno, Niño de Elche, La Húngara and Alizzz took part. Carmona himself announced days ago his participation in the performance, and more additions are expected.
This televised gig can mean "a before and after" in the projection of C. Tangana in America, hopes Josep Maria Barbat. "Both for the American public, who see it live, and for those of other countries, through the subsequent newscasts," he explains, although he warns: "It's a flip, and it may or may not turn out very well.". In the memory are, remember, decisive 'shows', "that changed the rules of the game for the artist", such as Ricky Martin's, when his career was propelled by the assault on 'La copa de la vida' at the Grammys 1999. They were other times.
The live performance will have overtones of "representation of current Spanish talent", warns Barbat, for whom the operation around Tangana in Las Vegas launches a message to "new artists". It's about that "do not think you have a cap and see what to conquer Latin America and the world is possible".
Very prestigious festivals
After the Latin Grammys, the spotlight for the artist will shift to the tour. With the performance at the Primavera Sound canceled, the logistics for now points to a tour of large venues in six Spanish cities (on February 19 it will be at the Palau Sant Jordi), which will be followed by a selection of Latin American capitals. There, the promotional 'tempos' are different, and so are the places chosen.
"The exit strategy in Latin America is to go to prestigious festivals, which ensure a large mass of public, occupying good positions on the posters and taking advantage of their campaigns ", indicates Josep Maria Barbat. There they are the Lollapaooloza of Buenos Aires or Vive Latino, of Mexico City, to which many other appointments will be added in Santo Domingo, Bogotá and Monterrey. "It is not yet the time to do a tour of 'arenas' there like in Spain", reflects Barbat. But he warns: "That phase will come later."