C. Tangana: "The only thing I reject is the music I was making"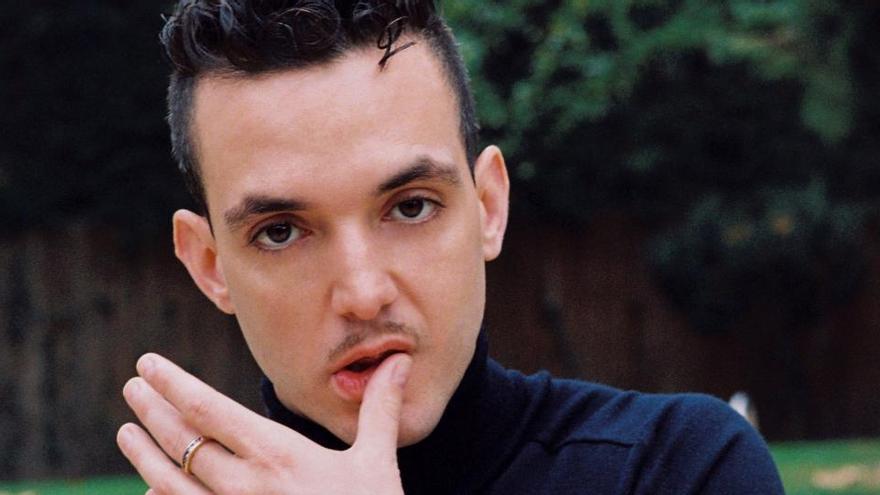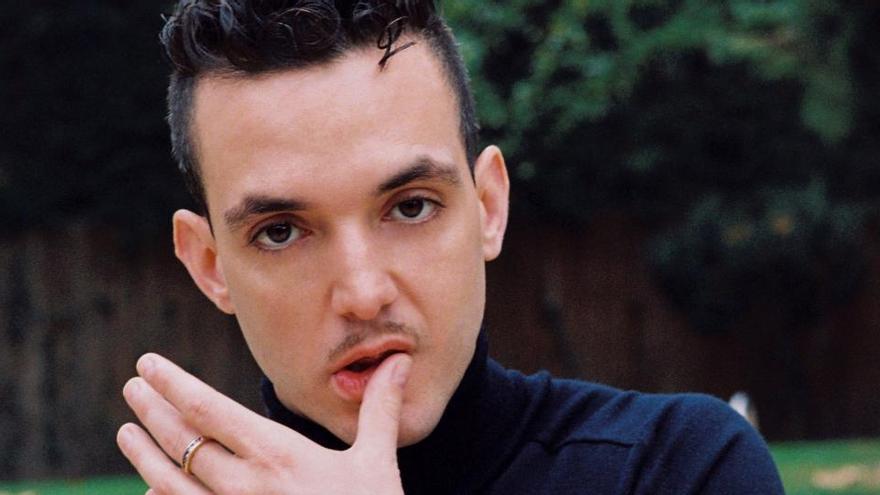 It only remains to define the list of songs, but C. Tangana the has mixed and mastered "enough" material to publish 'El madrileño' tomorrow., his long-awaited album, which will contain 'Tú me dejaste de quiero' (with which he broke commercial records) or 'Comerte entero', the bossa released this Friday that has linked him to a legend like Toquinho.
"That has been a riot … and what is coming ", anticipates in a talk with Efe for an album that is "like Zidane's Madrid, with a spectacular squad", and in which he has had dazzling figures like Jorge Drexler (whom he claims to call "friend") or the actress Barbara lennie ("muse" from his latest video clip).
It has been two years of work to finish shaping the songs, says Antón Álvarez (Madrid, 1990), before specifying that the successor of the mixtape 'Avida Dollars' (2018) and the EP 'Bien :(' (2020) in His album has actually been "more spontaneous and less performative".
"It has not been tried to collaborate with artists that work, neither in my market nor in any other, nor with the compositions. It's spontaneous because it takes my real references, the music I really listen to. Also because of the way it is composed, with songs that are written with guitar and voice in one day, most of them in a couple of hours, and without a filter of theatricality, "he says.
"The first time with appreciation"
His is, for a long time, a risky bet on gender immersion and mixings, redrawing typically Spanish styles to get them out of ostracism or 'dandruff', as demonstrated by bringing the past present to the present in 'Demasiadas mujeres', another of the cuts from the next album and, to his surprise, another number 1.
"I thought it would be a twist that could give me recognition, but not to be next to the visits that already had. I thought it would be more of a retreat, as many artists do when they get older, but it is just when I am having more exposure, "he celebrates.
The audience embraced his next song even more strongly, 'Tú me dejaste de quiero', which started from a guitar riff that referred to Extremoduro in a fusion of rumba and bachata. It only took 24 hours to become the best debut ever with 1.6 million views on Spotify SpainAnd that came from an alleged leak that put all his plans at risk.
"It was real, something out of control that generated a lot of tension, but I decided to laugh at it. I do not know in recent musical history a leak that has not been positive because it generates attention, but the truth is that it was my bet before a complicated album to be able to empathize with the majority, "he says.
Even the specialized press took his side. "It is the first time in my life that music critic in this country gives me a stage of recognition", he points out, unable to hide his satisfaction, after the same did not happen as with his previous LP, 'Ídolo' (2017), which turned him into a figure of the masses with a rethinking of the codes of hip hop.
This is how he admits it: "In that album there was a great leap at a commercial level of what urban music was used to, in terms of discourse, of appropriation of the language of the industry, of the media … That created a kind of stigma in which my artistic part was seconded and everything I did was crossed out as pure marketing ".
"'El madrileño' is a better album than 'Ídolo'", he emphasizes nevertheless," but because what I am doing at all times is the best for me. I force myself into this obsession of being passionate about creation. I need an excitement that leads me to believe that this song is going to change the history of music and my career forever. "
Try again with 'Eat you whole', an equation of multiple variables, in which bossa nova, carioca funk and "Iberian rhythms" intersect to illuminate a sensual theme with a robotic voice that bears his stamp.
"The essence of this album is seek a perspective so mine, so original, that even if everyone sees it, it cannot be copied", highlights C. Tangana, for whom his artistic uniqueness lies in several factors:" My language, my way of speaking, my way of understanding production and composing, not staying in imitation and taking a level of risk that is one step ahead of what has already been done. "
"I reject the music he made"
Given that, it gives the impression that there is no genre that this artist from the field of rap cannot currently get his hands on. But no.
"The only thing I reject is what I was doing. It's hard for me to get on a 90 bpm hip hop beat; I can't anymore to one of trap and reggaeton, although I still like dembow, if it's very formula I can't either. I'm very exhausted with it. It gives me the feeling that I'm going to the office when those beats pass me, "confesses the author of 'Bad Woman' or 'I shouldn't have kissed you'.
The new album could see the light at any moment: "I am lucky that Sony allows me to manage the times at this point. The only thing missing is the tracklist and, until I have it, there will be no date, but I have enough mixed and mastered songs so that, if I close it tonight, the album will be released from one day to the next ".
And, unlike what he did with his previous releases, 'El madrileño' will have a physical edition. "I want this album to be an object tooThat he is lost when the apocalypse arrives and that someone looking for food finds him in a box, "he argues.