C Tangana presents a new song with Antonio Carmona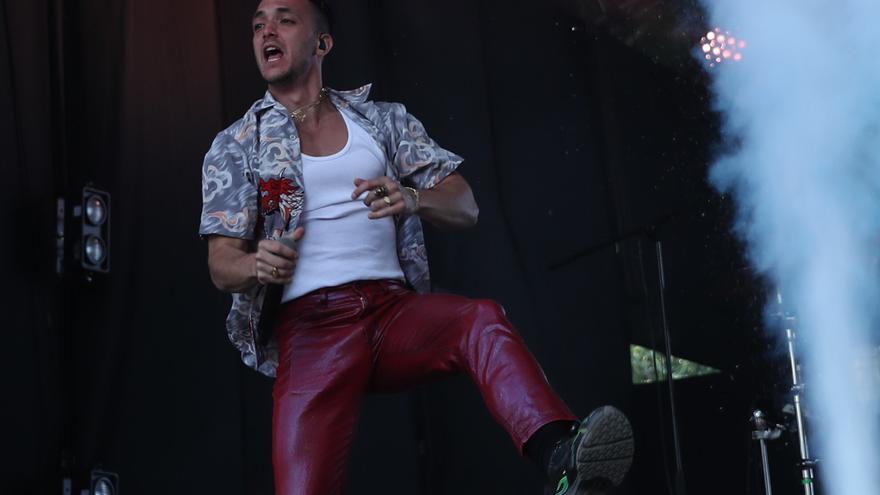 C. Tangana has presented this Tuesday an unreleased song from his successful album "El madrileño" titled "Kill me", recorded together with Antonio Carmona and with the accompaniment of other artists who had already collaborated on the album, such as Kiko Veneno, La Húngara and Niño de Elche.
This new cut is released as part of "Tiny Desk", the concerts sponsored by the American public radio (NPR), and it was recorded at Casa Carvajal, in Madrid, the same one where a large part of the video clip of the song "Eat you whole" was filmed.
The audio, which is already available on digital platforms, is accompanied by a video that, as usual in its recent career, was directed by Santos Bacana and produced by Little Spain.
Conceived as a musical after-dinner, C. Tangana also appears with members of his family in what is the first live performance of his latest album, which has been at number 1 in Spain for 6 consecutive weeks according to the list prepared byr Promusicae.
In this recording, in addition to the unpublished "Me maten", a new version of "You stopped loving me", "Los Fools" (with an interlude of "Bizarre Love Triangle" by New Order) and "Demasiadas Mujeres" (in which it incorporates a string octet).
"El madrileño" has become one of the great commercial and critical successes of 2021 in Spanish music, with milestones such as the aforementioned "You stopped loving me", that holds the record of reproductions on Spotify in its first 24 hours (1.6 million) and that in Youtube It has surpassed 100 million views in just 5 months.
In the second and last edition of the Odeon Awards, C. Tangana was also awarded as the best artist in the urban style category.