C. Tangana, owner and lord of the Spanish hit list with 'El Madrileño'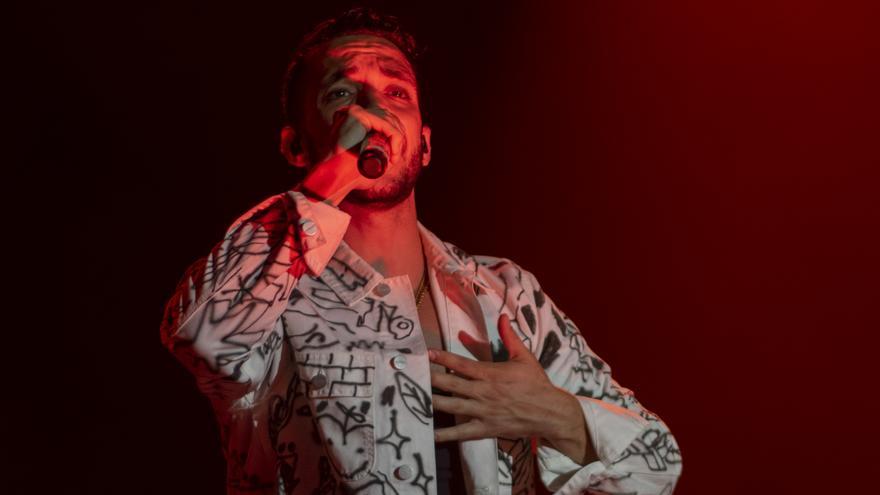 C. Tangana has been crowned like never before in the new list of musical successes Spanish thanks to his album 'El madrileño', which has debuted at number 1, and seven of the songs included in it, such as 'Ingobernable' with the Gipysy Kings, which is already the most listened to single in the country.
The reproductions and sales data from February 26 to March 4 collected by Promusicae and published this Tuesday attest to this in a classification in which another national premiere appears well placed, Shinova's 'good luck', straight to number 2 and also to the first position among the best-selling vinyl
The rest of the 'top 10' of the most successful albums are made up, from third place and in this order: the reissue of 'Future Nostalgia' by Dua Lipa (former number 1 in Spain), 'The last world tour' by Bad Bunny, 'Aphrodisiaco' by Rauw Alejandro, 'The gods' by Anuel AA and Ozuna,' ENOC 'by Ozuna, '11 reasons' by Aitana, 'YHLQMDLG' by Bad Bunny and, finally, 'Vertigo' by Pablo Alboran.
Beyond the privileged positions, the entry to number 14 of '1970' of Bob dylan, a new archive set with 74 previously unreleased songs, demos and alternate takes. In the same vein of recovery of old materialNeil Young & Crazy Horse's 'Way Down In The Rust Bucket' debuts three spots lower, while Alice Cooper's latest studio album 'Detroit Stories' does so at No.21.
One that returns to this list is 'MTV Unplugged' by Pearl Jam, which is also the second best-selling album of the week on vinyl, one ahead of the aforementioned new work by Neil Young. 'Folklore' by Taylor Swift, which had been out of print for weeks in this format, went from 13 to 5 in the last week, one behind AC / DC's 'Power Up'.
Regarding the list of singles, C. Tangana monopolizes almost all the main positions with his new songs. Thus, not only is 'Ingobernable' the new number 1 at the expense of 'Ella no es tuya' by Rochy RD and Myke Towers, but six more songs sneak into the 'top 10'.
'Párteme la cara' with Ed Maverick is third, 'You stopped loving me' with Niño de Elche and La Húngara is fourth (with quadruple platinum certification), 'Nominao' with Jorge Drexler is sixth, 'Los tontos' with Kiko Poison seventh, 'Too many women' eighth and 'Change!' with Carin León and Adriel Favela, tenth. In between, only two of the songs with the greatest impact in recent months get a gap: 'Bandido' by Myke Towers and Juhn (fifth) and 'La noche de noche' by Bad Bunny and Rosalía (ninth).