C. Tangana, J Balbin or Rauw Alejandro: Who will be the king of the summer song?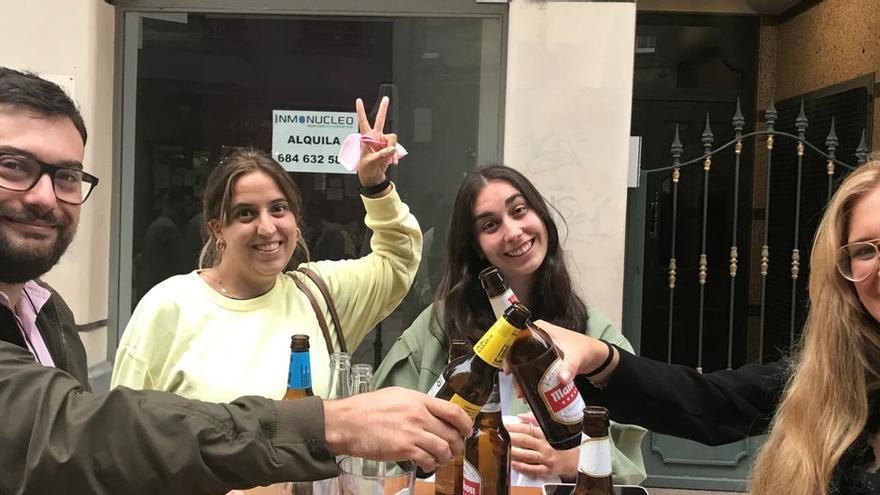 That is the power that music has and more currently when genres latinos, electronic, rappers and reggaetoneros they are gaining strength. Currently the limits of music are blurring, to mix more and more with each other with the sole purpose of making you move the tambourine. There is no longer so much classism in it, and Latin singers are gaining strength by making their hits sound all over the world.
Victoria Avelina Silvosa, 27-year-old lawyer that he does not leave a puppet with a head in the courts is clear. For himto "the song of the summer is going to be" Shooting "by Pol Granch, who was also an Elite actor in the last season and JBalvin's great song "AM" or "What else then?" together with María Becerra ".
Artists who have revolutionized the music scene and are crowned the kings of the dance floor, such as Bad Bunny, who is not afraid to dress as a woman, claiming the role in society of transsexual people in his video clip "I dog alone " and even singing some verses in Japanese in his last song "Yonaguni", something unusual in the reggaeton genre and that has probably blown their heads off their Japanese fans.
David Motilva, Dj par excellence of nightlife Asturian tells us that "nowadays it is not so clear that a specific song predominates over the others, being able to find several songs of the summer in the same year. This is because in the past commercial music was heard almost exclusively on radio stations and TV music channels, so there were fewer alternatives in terms of musical genres. So it was easy to identify the song of the summer, as you could listen to it up to 3 or 4 times a day anywhere (the car station, the beach bar, the hairdresser or the corner bar). This has changed in recent years, the channels through which people consume music have changed. Today we all have access to an infinite number of platforms to listen to music in Streaming (Spotify, SoundCloud, Youtube, Deezer ...) ".
With everything and with that, David Motilva can make the "song of the summer" following in the wake of the songs that are most requested for the events in which he is going to work this summer. And those are:
And from a summer list in Spain andIt's hard not to find "La Rosalía", born in Barcelona, ​​which began her career with a classic flamenco album "Los Ángeles" as her final project at the music school of Catalonia and is currently crowned as the most admired, respected and requested artist in the music industry worldwide with 7 Grammys under his arm. He has collaborated with artists such as The Weekend, Cardi B, Bad Bunny, Ozuna, he has even gotten the American rapper Travis Scott to recite some verses in Spanish. Boom. This is called crossing borders. Among his hits that have sounded the most on the dance floors: "Yo x ti, Tu x Mi", "Relationship", "TKN", "Last night".
Macarena Álvarez Merodio, from Oviedo but flat at heart, reveals that her favorite song for this summer is "" Lie to me "by the Argentine singer Tini along with Maria Becerra," she says while she hums it with a desire to party.
Mila Figaredo, a 27-year-old opponent, says that "the song of" La Historia "I had a lot of boom a month and a half ago, although it has already dropped many points in the Spotify lists "; Figaredo started the summer very lively but" now everything is a bit black, nightlife is going to close again this weekend and you have to be careful with safety regulations. "
Other singers who are "hitting" hard ... Wait, what is "sticking"? It is a Latin American expression that could be translated as something that is very successful.
Merce Artola, a 27-year-old doctor at the Valladolid University Hospital although a native of Oviedo defends that "for me the best es Sebastián Yatra and his song "Couple of the Year" along with Myke Towers, I can't stop listening to her. "
Not only are Latino artists taking over the hegemony of the music industry; also women are leading charts and joining each other to make songs like: Becky G, Natti Natasha, Nathy Peluso, whose song together with the Argentine producer Bizarrap hit hard, Karol G, La Zowi, Mis Nina ...
All these artists are not only limited to reaching the public through the ears, but also strive to accompany their music with video clips of great audiovisual impact.
Macarena Álvarez Merodio, from Oviedo but flat-hearted, reveals that her favorite song for this summer is "Miénteme" by the Argentine singer Tini together with Maria Becerra "he says while he hums her with the desire to party" give him lie to me, do what you want with me, oh tell me that tonight I am your baby lalalala ... "
Meanwhile her boyfriend Evaristo Fernández, 32, looks at her sideways and says that for him the song he most hopes will sound this summer is "Love you tonight" from MFR Souls with ShashaHe's going to hit it all summer, it's on all platforms now. "