By profession, psychologist of 'eSports' | Trends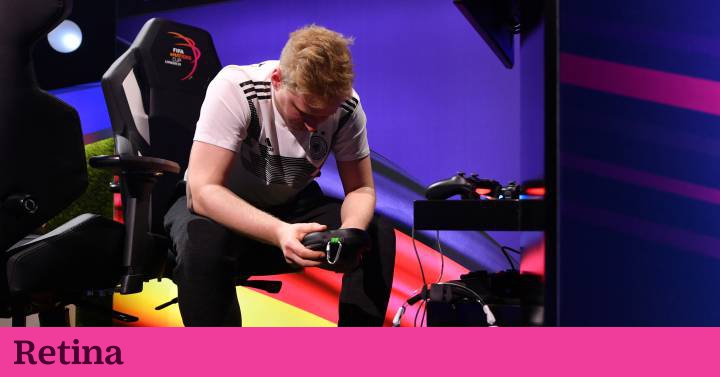 Among the laymen of the eSports, there is still some conception that a tournament of League of Legends or of Counter Strike It is little more than a gathering of teenagers sitting in front of a screen to spend the afternoon playing video games. Fortunately, fewer and fewer people think so: it is difficult for some events that handle figures and audiences that have little to envy to those of traditional sports remain complete unknown to the most veteran generations.
The professionalization of the sector has been considerably rapid and, although there are still some edges to be polished, the truth is that the structure of the competitions is as complex as the one we can find in the elite of football or basketball. The teams of eSports They have players and substitutes, of course, but also coaches, analysts, nutritionists, fitness trainers and even psychologists who help them get the most out of them. After all, the pressure to reach the elite of a multi-million dollar industry without having turned twenty can be overwhelming. What can a psychologist do for them?
Although many doubt in considering sports the eSportsIn psychological practice, the differences are few. "It doesn't matter if the athlete plays a tournament of Counter Strike or a soccer league; the mind plays a separate game when we compete, "says Agustín Roel, founder of UP MIND Esports Psychology, a consultancy that helps bring psychology to electronic sports. "The logical way to go for anyone who wants to devote to this is to study the psychology career, specialize in sports psychology and, subsequently, train in eSports."
And is that the psychological challenges that a professional player can face eSports and one of football are similar, although there are certain differences. "In our sector, athletes do not have great adaptation times," says Jaime Callejas, a psychologist with the Movistar Riders team. "In three or four months, which is what lasts a season, you have to show if you are worth to be in your team or they can replace you. That leads to greater mental fatigue. "
His exposure on social networks also represents a differential component in this regard if we take into account the average age of his audience - around 24 years - and who work in an eminently digital environment. Not to mention his professional life expectancy: The average age of the players is about 20 years, so their careers are as short as intense. Serve as an example the former player Mario Motroco Martínez: In an interview in 2012 he admitted that, at 25, his teammates nicknamed him "Grandfather."
"Players can face problems of stress, emotional regulation, motivation, attention, learning, decision-making and confidence in oneself and others," says the specialist. "The point is that everything is related to each other and, frequently, the problems that appear are the tip of the iceberg. Understanding what factors favor, decrease or slow your own performance or affect your health is the key to all this. "
One more piece in the puzzle of eSports
Callejas remembers that, until six or seven years ago, in the eSports the coach figure was not seen as important and time has ended up making it a fundamental pillar in any team. "The same thing happens with psychology: more and more people believe that our figure is crucial, so we are increasingly committed to it."
The trend in this regard is clear. The Mad Lions team joined Alejo García Naveira, a sports psychologist with about 20 years of experience in professional football in teams such as Atlético de Madrid. And the Danish Astralis signed Lars Robl, a military of the country's special forces, to help his players fight frustration, manage patience and keep morale high.
X6tence, one of the teams of eSports Spanish acquaintances, outsource psychology services to be able to use, depending on their specific needs, more traditional professionals or techniques such as neurostimulation or brain mapping. "We try to specialize the response we give to players based on each game," explains its CEO, Adrián Gómez. "In Counter Strikefor example players do reset mental every minute and a half while League of Legends it's more like football, where reality lasts the entire game.