Busquets: "We have been very effective and that has given us peace of mind"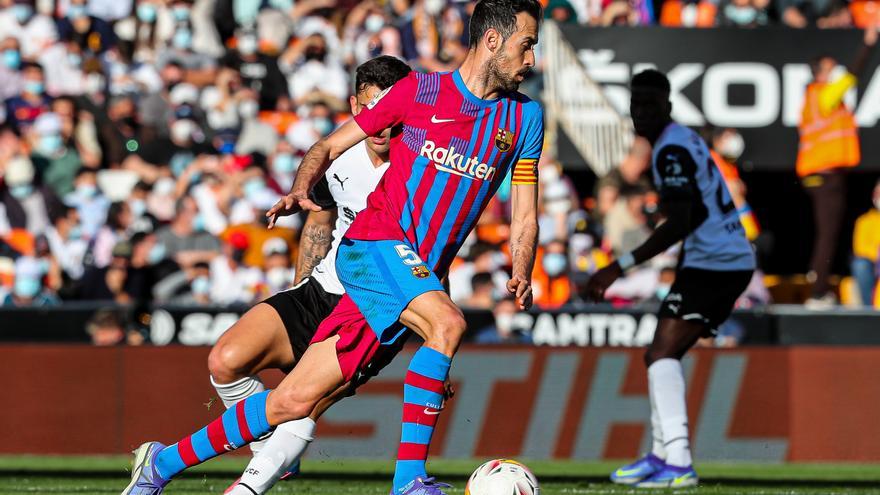 The midfielder of Barcelona Sergio Busquets was very satisfied with the victory 1-4 achieved this Sunday in Mestalla against Valencia and highlighted the "efficacy" and "effectiveness" that they had "especially in the first part" that gave them, as he said, "the domain and the calm to play".
"In other games we have also started winning but since we were not effective we have put the other team in the game", he recalled in an interview on Movistar LaLiga.
"Valencia is a very intense team and there have been times when we have been very good. We have also been faithful to our style. It was a very complete game", said Busquets.
The midfielder highlighted Aubameyang's work and goals. "Little by little he is having minutesIt is already his second game as a starter and hopefully he can help us in this way. That he can help us like this after having arrived free is a luxury, "he concluded.