«Businessmen do not understand the benefits that producing cinema reports»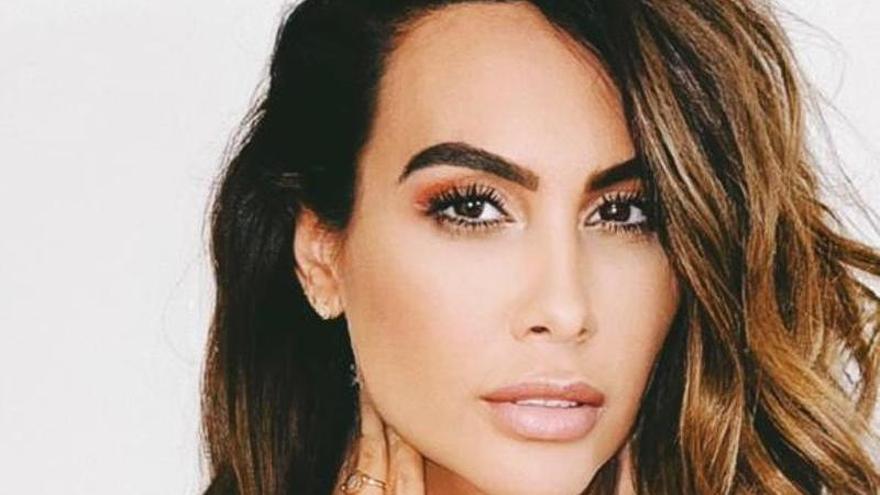 Davi Vega, from Gran Canaria, who lives between the US and the Dominican Republic, finalizes the details to continue filming on her home island the 'long' Are you coming or am I going?, which began filming in 2021 in Santo Domingo with her as the protagonist, the participation of Kira Miró, Pastora Vega or Jorge Perugorría.
How does a woman from Gran Canaria end up triumphing in Miami (USA) and the Dominican Republic?
My paternal family is from La Aldea, but I have always lived in Las Palmas de GC. I lived several years in Barcelona and wanted a change. I am very tenacious and everything I start I finish, but I need to be in constant change and professional growth. I enjoy the journey, but it enriches me to learn new things, carry out various projects. This pandemic has done a lot of damage, but it did my head a lot of good. Sometimes we don't realize it and we are in a comfort zone but thanks to that break and having free time to think, I decided to carry out this wonderful project that teaches me something new every day. It's not easy when you're the producer, the writer, you supervise the music, you choose the cast... That's when you really realize that, even if you have many people around you, you have to be like God, everywhere.
When did you jump to America and why?
Well, in 2010. Why? Because my body asked me for a change and I am not very attached to material things, but I am to my family and friends. And although in 11 years I have raised a family in Miami, the land is tough. I lived in Santo Domingo for a while and Canarians are very Latin. I felt at home. For this reason, because I have friends who are family in the Dominican Republic and because of the incredible development that cinema has had there in recent years, I decided that my first film would be a Spanish-Dominican co-production. The story takes place in Gran Canaria, except for the plot starring my grandmother and a trip made by the actors, which places us in Santo Domingo. The rest had to happen on my land. That was what my heart asked for and although there are actors from different countries Kira Miró (Maria), who plays the best friend of my character; Jesús Lemes, who works in Mexico but is a rabbit farmer; myself and many other artists who participate in small roles in Are you coming or am I going? we have in common that we all speak with a Canarian accent.
What encouraged you to embark as a screenwriter and producer of Come or go?
Well, several external factors and above all the desire to create something of my own. Seeing how it has been growing day by day is very gratifying. The first version of the script is never shot, in fact we recorded the eleventh. It couldn't be an even number. I'm a bit superstitious about some things and one of them is numbers. Always odd and eleven is my lucky number. It has been a challenge, but I am already starting to write a new feature film.
«The rest of Spain and in other countries there are more and more companies that help culture»
How long have you been linked to this project?
Just one year. I started writing the first version of Are you coming or am I going? in December 2020.
When did you start shooting?
We shot in Santo Domingo from November 22 to December 18, 2021.
What dates do you have planned to conclude the filming and when do you estimate the premiere?
The Canarian part of the shoot was supposed to be filmed in January but we had to move it, although we hope to be able to be filming in Las Palmas de GC between March and April of this year.
Is it your first leading role?
Yes. And I must admit that, although the character of Diana has many similarities with me, I did not write it thinking of interpreting it myself. It is another of the many things that I thank the director of Are you coming or am I going?, the filmmaker Jaime Botella.
Was it easy to link such prominent names to the project as Kira Miró, Jesús Olmedo, Pastora Vega, Jorge Perugorría and Jorge Sanz, among others?
It is obvious that the beginnings are difficult and nothing in this production has been easy. I started alone in the living room of my house in Miami, contacting the representatives of the Spanish actresses and actors, explaining the project, the characteristics of each character... I sent them the script because many times it is the artists' managers who open or They close the access door of their represented. The worst thing is always to get the first one but the truth is that they read the script and they liked the story.
What does a professional of the stature of director Jaime Botella contribute to filming?
Security, discipline, tranquility and constant learning. And with my director of photography, Paco Sánchez, the same thing happens to me.
And to have Juan Botella as art director?
Juan always says: I'm just the one with the vases. But you know that with him, even in circumstances of pressure due to the limited time he has had to work or because unforeseen events arise, in the end everything always turns out perfect. They are professionals with a lot of experience and I feel very protected by them.
Who produces Come or go?'
DVega Films and Lune Films Productions. My production director is Félix Rodríguez Rodríguez, whom I adore and admire because he has been the producer of the best directors in this country, and now of this humble Canarian.
Do you think that the Canary Islands in general and Gran Canaria in particular are experiencing a good moment in terms of hosting international film shoots?
Of course. First, because we have a very varied climate and landscapes, which function as natural sets. In addition, there is more and more aid to film here, especially due to tax incentives. The best in Spain. The bad thing is that there are not many Canarian businessmen who want to help despite the fiscal support. They don't seem to understand how their brands can benefit from sponsoring film productions. On the other hand, in the rest of Spain and in many countries such as the Dominican Republic, there are more and more companies that help and promote culture. I believe that the Canarian institutions should work on this to be able to demonstrate and convince the business sector of the Islands about the opportunities that their involvement would open up for them. And I'm not just talking about big companies.