Business leaders advocate for more humane businesses | Economy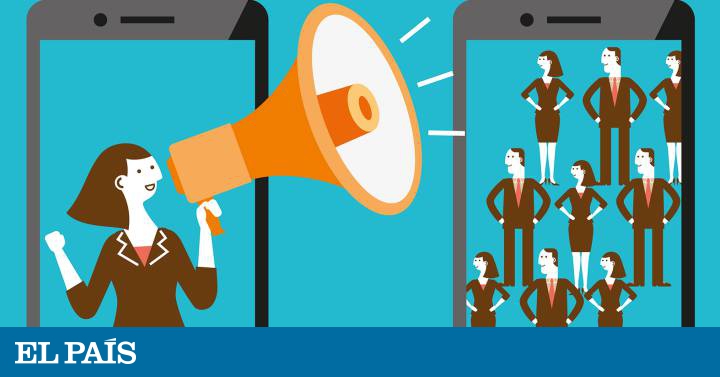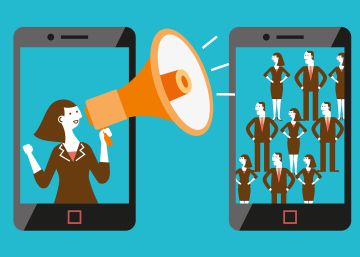 It is the most boring social network of all, in the opinion of the Argentine Leo Piccioli, but capable of producing influential people like him. Since he started posting his reviews on LinkedInFour years ago, he has not stopped lecturing and writing books. Now he will launch the second. Piccioli is defined as a speaker and support of leaders to develop better leaders, according to its website. This entrepreneur who once led Staples in Argentina and Brazil is part of the list of the largest Spanish-speaking corporate influencers of 2019 drawn up by the magazine Emprendedores de México.
Heading the ranking, right in front of him, Santiago Íñiguez de Onzoño, president of IE University. Although it has many more followers, 130,000 versus 57,000, because, as he explains, it has behind an institution that until recently was Dean, IE Business School, with more than 75,000 former students.
With 23,000 followers, Jorge Branger, is the third character with more pull on LinkedIn. A young man of 22 years, co-founder of Flyt !, whose recipe for achieving it is "hyper-segmenting in marketing". His most viewed piece on the job platform has added 300,000 views. His trick: "When I see a message that is going to go viral, like a Coca-Cola ad, I make my own piece," he says.
The Mexican publication has been based to elaborate this ranking both in the number of followers of these professionals, as in the interaction generated by their articles or in the weekly amount of post or videos, their relevance and their ability to generate trends in the social network. Among the top are entrepreneurs, professors, consultants and experts in digital marketing. This is the case of Juan Merodio, who with 25,000 followers appears in the ninth position. His keys to making that hole are to achieve resonance looking for an educational or personal issue that motivates people and the constancy in the publications, he says. That weekly attendance was chosen by Santiago Íñiguez for his articles. The most watched, he says, reached half a million views.
Voices for 2020
IE brought together a dozen LinkedIn influencers a few days ago with the idea that they anticipate the trends that will mark the conversation on the platform during 2020. Each of them presented the one they considered most relevant. There were opinions for all tastes. From the decarbonisation referred to by Enrique Dans – IE professor in the seventh position of the classification with 115,000 followers – which means that "we have to rethink the obsolete economic system to make it viable", to the technological advance of the hand of artificial intelligence alluded to by Emilio Márquez, CEO and founder of La Latina Valley who occupies the 14th position in the list with 30,000 followers; going through the right to digital privacy, because it is essential that the online environment is as safe as the physical one, according to Íñiguez; and the capacity of manipulation of the behavior that allows the technology to which referred from Mexico Néstor Márquez, serial entrepreneur and founder of Future Experts, in the top 15 with 28,000 followers.
Meanwhile there was a coincidence in technology: the humanization of work is a clear trend for this 2020. We are trained to be machines, and now that the machines arrive, we feel useless, according to Piccioli. He speaks from Buenos Aires, advocated rehumanization, for a key year in which we will need more tools to Be more creative, empaths, work in teams, break hierarchies, solve problems … in short, to differentiate ourselves from robots and the prevailing automation. Why do we work eight hours? If they paid us the same for working less hours, we would do it, he said. "We can give all the value in much less time. Five hours are where we are most productive and automation allows humans to choose. "
"The enemy is not technology, but ourselves," according to Néstor Márquez. The important thing, in his opinion, is that people can adapt to technological development. Although, as Juan Merodio pointed out, "we are on the opposite path to humanization. More and more chatbots are in charge of customer service and even the influencers are digital. "
It is going to be fashionable that people who are on the other side of social networks are real, according to Cipri Quintas, businessman and lecturer, who argues that in this new decade the focus will be on people, on networks of trust.
In a world in which algorithms sow fear among workers regarding the disappearance of their jobs, "people have a value that we have never had," said Emilio Márquez. From your point of view, companies that do not humanize so that their employees feel well treated, can capture and retain them through conciliation and telecommuting, will go to the badge.
But, with employment in decline, in the future there will be three social classes at work: the nobles, that is, the officials; Servants, underpaid workers and the rest, who will be free professionals, who will generate their own income as self-employed, freelancers or self-employed, drew Andrés Pérez Ortega, an expert in personal branding.
In the end, the automation of jobs will take time and there will be time for people to adapt to the new scenario, the president of IE University closed hopefully.
From Helena Herrero to Bill Gates
LinkedIn also makes a classification of professionals who have the greatest influence on this platform that connects 12 million professionals in Spain. He calls her 'Top Voices' and the first experts on the 2019 Spanish list are Helena Herrero, Marc Vidal, Patricia Ramírez, Borja Vilaseca and Marta Romo.
Among the 'Top Voices' of the social network of work includes entrepreneurs such as Richard Branson, Bill Gates, Arianna Huffington or Mary Barra, who have a team of editors to create inspiring content.
And these types of articles are achieved, according to the guidelines provided by the professional platform itself, defining what it means to be successful, that is, if it depends on the number of followers or the connections generated, for example; being transparent, offering new points of view in the conversation, creating content regularly and risking new approaches or formats.