Business and politics join forces to promote new female leaderships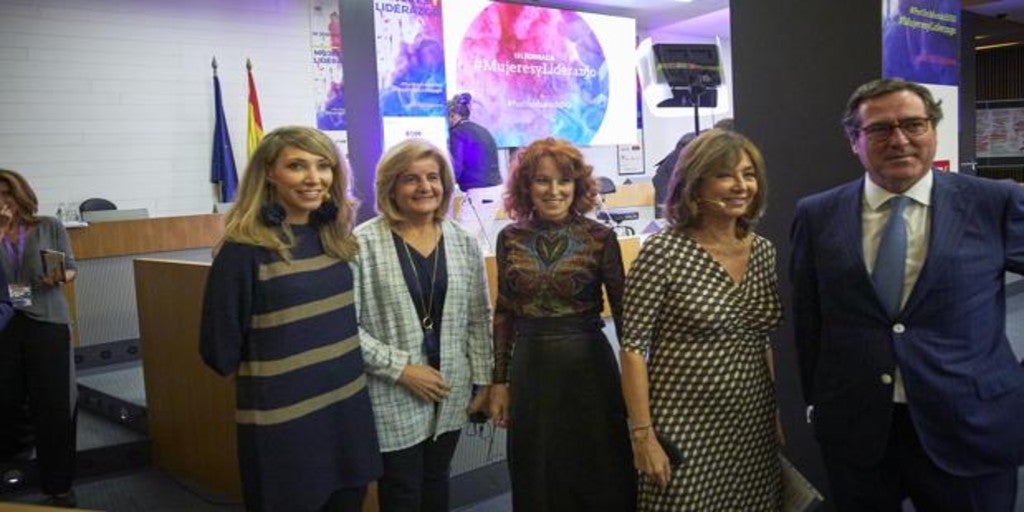 Madrid
Updated:
Keep

Up to 30 prominent personalities from the business and political world have gathered at the III Business Summit #WomenyLiderazgo, organized by the consulting firm 50 & 50 Gender Leadership in collaboration with CEOE. An appointment that has served to share experiences and try to promote new female leaderships.
Antonio Garamendi, president of the CEOE, opened the conference with a speech in which he stressed that "social and family equality It is essential because it allows companies to count on the talent of all people without prejudice or glass ceilings». The event was closed by the Minister of Transport, Raquel Sánchez, who has appealed for equality as the "flag of the future, the cross-sectional flag that does not discriminate against half the population. Equality is a just and profitable cause.
The President of 50 & 50 Gender Leadership, Gloria Lomana, thanked the campaign for its support «Stop looking, take action # PorUnMundo5050», highlighting that the entity he presides was born with that purpose and will continue to fight "to build a welcoming planet for all people."
During the meeting the President of Mapfre, Antonio Huertas; José Ignacio Sánchez Galán, president of Iberdrola; Javier Sánchez-Prieto, president of Iberia; and Juan Manuel Cendoya, vice president of Santander Spain, in a debate moderated by Fátima Báñez, president of the CEOE Foundation.
Thus, these business leaders emphasized that having female leaders in their companies is an essential fact for their organizations, due to the added value in talent that brings together all capabilities.