Bullets in the eye of the hurricane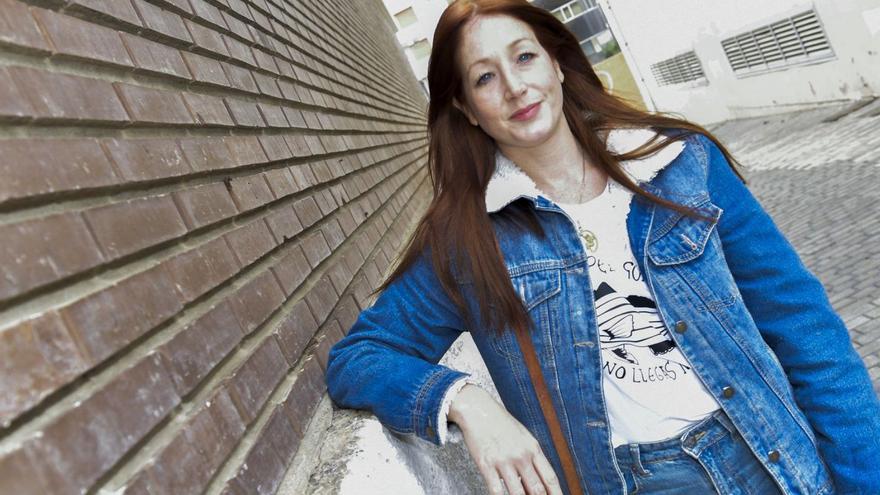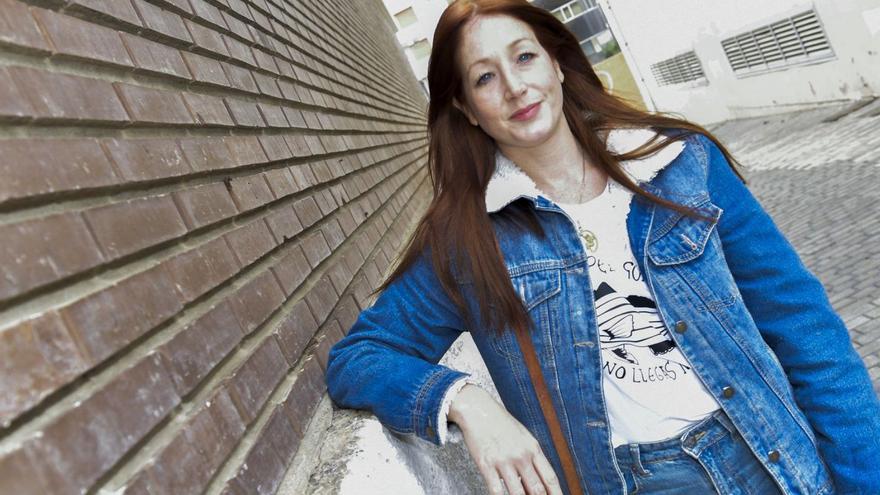 Carolina Bonino (The Gran Canarian palms, 1983) is one of the few Canarian cartoonists out there at the moment, along with other names such as Eva Núñez or Moño. Pbear of an austere style, but direct and bold, her ability to synthesize and break down the most difficult current affairs, with overwhelming clairvoyance and logic, place her as a talent yet to be discovered in the Islands. The illustrator currently shows her work on her Twitter, Facebook and Instagram pages, in addition to the weekly collaborations that she makes in the Garabatiers collective of illustrators, in the publications of the printed and digital magazine El Churro Ilustrado and monthly in the magazine of Leisure and Culture La Brújula. Apart from all this, Bonino is also one of the authors who carry out joint work in the Association We were the Baifo that have been published on their social networks or on their website.
The author herself defines her work as "a direct and crude cartoon, a vindication of questions and statements with an impatient stroke, like an opening of a personal diary where everything is questioned." The topics that interest him are limited to "drawing about what I feel and think, and if current issues arouse an emotion or reflection in me, most likely I will transfer them to paper." Bonino acknowledges, however, that "I don't want to cling to the current cartoon because I don't want to anchor the theme there. The cartoons have a common denominator in the line of expression but the themes are free, although the present is a source of inspiration very often ».
The designer began this passion when as a child she was sent to the principal of the school to draw on the table. «The pencil has always been with me but I did not formally pay attention to it until 2018, when by chance I started to publish the drawings I made. There the path was taking shape in a natural way, "he assures. His main influences are such important authors in the world of illustration, both in the ninth art and in graphic humor, such as Jordi Bernet, Purita Campos, Quino, Mingote, Forges, Chumy Chúmez, Maitena, Claire Bretecher, El Roto and, of course, "any colleague from Se was the Baifo like Eduardo González, Carlines, Gustavo Mederos, Morgan, Padylla", he adds.
Regarding the importance that graphic humor currently has, Bonino points out that "we are a society that consumes images, we live - and I love it - in the era of the meme. We get too much information and too much encouragement on a daily basis, but we like to laugh and stay informed. Graphic humor offers this possibility, it says a lot with little, and as we are in a hurry every time, it is well received ». But as a profession, that of cartoonist, «still does not have the recognition it deserves, it is considered more an additional activity than a main one. Bearing this in mind, there are many people who dedicate themselves to graphic humor, but there are not so many media that give it a gap and therefore a specific recognition ". On the other hand, she adds that she does not believe that it is more difficult to dedicate herself to this profession as a woman, since «the current panorama is full of bright and bold female talents, comical and sharp brains such as Flavita Banana, Anastasia Bengoechea, Maitena, Marta Piedra, Albalez, Laratrece, Mercrominah. And if you don't want to leave the island, EL Lobo Mordaz, Eva Núñez's character ", who is also a fellow cartoonist in the Association of Cartoonists and Graphic Comedians of the Canary Islands.
His only book published so far bears the title End of the first part. "The fact of having the cartoons published on social networks has -among other positive effects- the possibility that they will see you and be interested in your work," he clarifies. And that was what happened with Ediciones Delecé. "They saw me on social media, they liked my work, they suggested that I do the book and we began to work on what would be called the End of the First Part", which collects a selection of all the cartoons that he did in the first two years of it. which he called Almost a diary, a first stage in which he spoke about more everyday and universal issues such as work, love and lack of love and in general relationships with others.
In his opinion, vignettes, to be effective, have to be able to convey something. «I am dedicated to graphic humor so what I want is that it has a comic punch most of the time. But as many others, the cartoon shares a reflection or invites us to have it, using resources such as sarcasm or irony typical of graphic humor; So, if we understand 'effective' as 'accepted in networks' and the reader marries these resources and your sense of humor, then it is effective. If we understand 'effective' as for 'that everyone likes it' I suppose it is a complicated recipe, because it would imply not getting wet, not giving an opinion, or not making any criticism and there will always be a sector that finds it more successful than another, There will always be someone telling you 'you nailed it' while someone else is telling you that they don't agree. So for it to be effective, the key is that at least for you it meets your standards of thought, aesthetics and style and not worry so much about whether it will have that effectiveness once you 'release' it in the jungle of social networks, and just trust your idea.
Regarding the topics that she tackles more tricky, the cartoonist assures that "there are many topics that are always controversial for someone even when your intention is not to generate it." But, from his point of view, "I would say that they are still the classics: abortion, the abolition of prostitution, the situation of women in Afghanistan." A selection of topics in case someone runs out of conversation this Christmas, "he adds below.