Build a 'Chinese wall' around your farm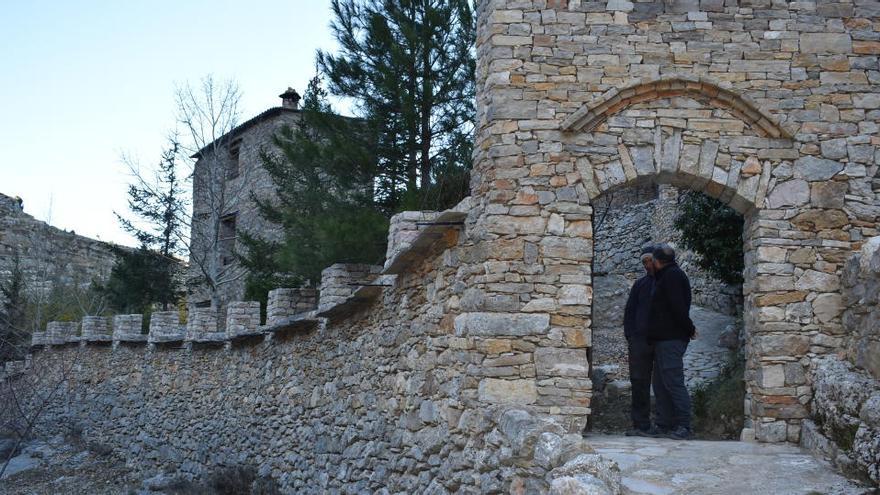 Vilafranca does not have to envy China for its Great Wall. If not, let them tell Francisco Javier Deusdad Ros, a 49-year-old neighbor of this town of Els Ports whose fondness for the art of dry stone runs through his veins to the point that he has built a wall around the perimeter of his farm. And all in your spare time and by hand, without the help of any machine.
Grandson and son of a family passionate about this centuries-old technique in the region, Deusdad learned to match with his grandfather and father, and confesses that it is his passion since he was young. "It is the hobby with which I disconnect and with which I feel fulfilled ", He says.
He started with 29 years
He began to build the wall almost 20 years ago – he was 29 when he got down to work – and now, after two decades of progressive work, the wall is almost two kilometers long, a height that at some points reaches the two and a half meters and a width of 80 centimeters. "I started in 2001 and little by little I have been advancing. If everything goes according to plan, I will have it finished in spring", he calculates.
This Vilafranca neighbor completes the entire construction process by himself, from the extraction of the rocks in a quarry to the design and erection of this small fort. "I get the stone from a small quarry that I made on my land. It is two kilometers from the main farm and I walk down it in wheelbarrows; it is very laborious, "he describes.
Once you have the material, the most complicated part remains, without a doubt: building the wall stone by stone. "I will not rush. I work at Marie Claire and when my shift is over, I come here and little by little I do it. There are weeks that I advance more and others that for whatever reason I cannot come, nobody demands anything of me, "he argues.
Francisco takes great care in every detail. Thus, at the top he has built battlements and, in addition, lay down tree trunks, previously felled and prepared in the shape of a cannon.
In Vilafranca, the stone in sec is one of its maximum cultural references. Not in vain, the town has the first museum in the Region dedicated exclusively to this type of architecture.