Buffon will continue playing until the age of 44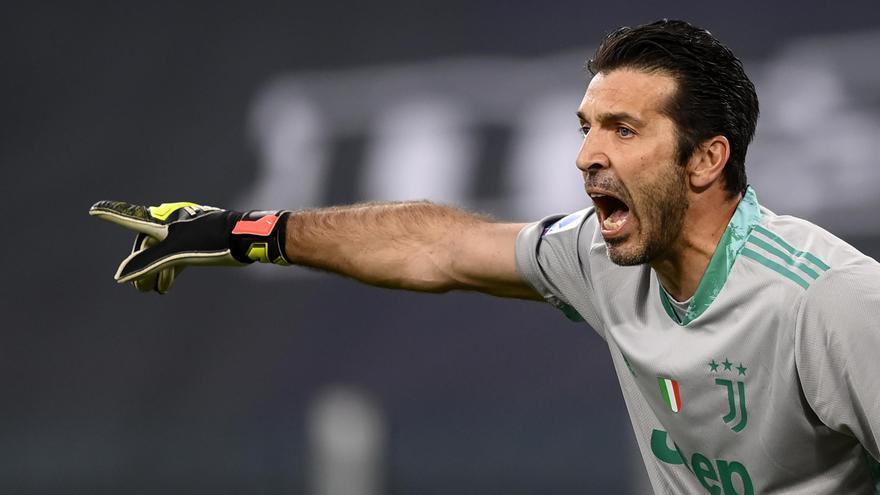 The Italian goalkeeper Gianluigi Buffon, 43, has reported that he has decided to continue playing at least one more year and is analyzing several options, both in Italy as in the Foreign.
"The idea of ​​retiring was about to triumph, but now I am sure that I will continue playing, because I feel strong. The appreciation of my teammates makes me understand that I must continue, "said Buffon on the sidelines of the presentation of his goalkeeping academy, the" B1 ".
At 43, Buffon played the last two seasons in the Juventus Turin, but announced his goodbye to the Juventine club at the end of the campaign just ended.
He has proposals from Parma, the club in which he began to play and from where he went to Juventus Turin in what was then the most expensive transfer in history in the 'calcium', and also of important international clubs.
"I have many proposals on the table, which touch on different aspects. There are teams that play the Champions League and offer me a starting position, others that want to win it, but want me as second and I would only do that at Juventus" Buffon explained.
"Then I have an option that would represent going back to the beginning, it stimulates my feelings and motivates me to do well. In three or four days I will decide"He added, referring to Parma, a club that was relegated to Serie B last season. Waiting to find out about his future, Buffon will continue to play until at least he is 44 years old.