Buenaventura's key axes at the CNMV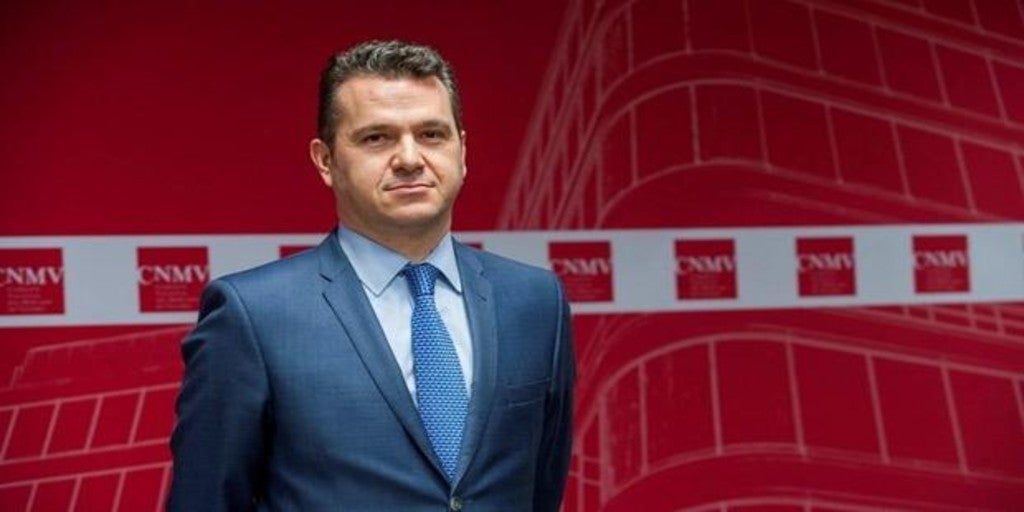 Madrid
Updated:
save

Rodrigo Buenaventura, who will be the new president of the National Securities Market Commission (CNMV), has today obtained the endorsement of the Congress of Deputies to succeed Sebastián Albella as head of the position. Only Vox has shown its resounding rejection of his appointment, as well as that of Montserrat Martínez as vice president. The PP, for its part, remains abstained.
Nadia Calviño, Vice President of Economic Affairs, a few weeks ago proposed both names to lead the stock market supervisor in tandem after not count on Albella to keep him in office. Both arrive with technical profiles, good knowledge of the CNMV, although in the case of Domínguez he will have to refrain from making decisions about Caixabank due to his relatively recent past in the entity. This would be the only incompatibility, a priori, of the vice president, while the president would not have any impediment to his position.
Buenaventura has revealed what will be its key elements and lines of action at the head of the stock market authority. A slow transition from Albella's stage to hers, with goals largely similar. "The CNMV faces the future as a highly consolidated institution", has pointed out.
The next leader has stressed that among his plans is to strengthen the supervisor as an "open and transparent institution in general, and there was this House (Congress)." In this sense, it has undertaken to increase its participation in the Courts with "specific appearances" and two or more general appearances annually. Likewise, in pursuit of transparency, he has said that he is in favor of giving the public greater knowledge about the contributions that are made in the hearing process to the different regulations that come out of the CNMV.
He has not wanted to miss the opportunity to claim "political and business independence", despite the fact that his appointment is due to a government decision. It will seek to provide greater robustness to the CNMV and has claimed power «Quickly replenish casualties» of personnel in the institution, as well as promoting "the development of professional careers" to try to attract and retain talent for the supervisor.
Also, in a time of turbulence like the current one, Buenaventura has focused on "navigating the economic crisis." Make the decisions that are necessary in the face of the problems that companies will face, "Sharpening supervision and adapting the risk management framework". Always in collaboration with other supervisors, such as the Bank of Spain.
Its challenges also include strengthening the international presence of the CNMV internationally, adapt processes that are comparable to Europe, give rise to an institution open both externally and internally in technological terms, gender equality, green finance or the protection of retail investors. A host of objectives very aligned with what Albella was already looking for since 2016.