Buenafuente will dismiss 'Late Motiv' in December, but will continue in Movistar +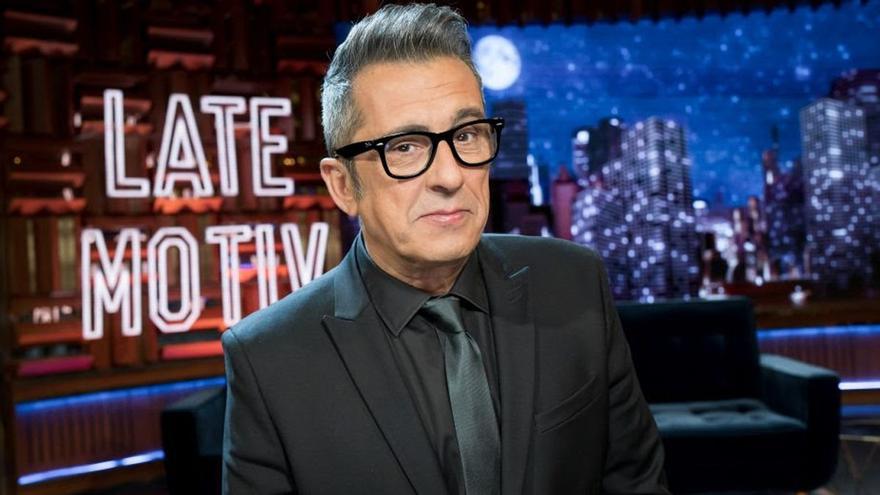 Movistar + has confirmed this Monday that 'Late Motiv' will end its broadcasts at the end of the year. The program presented by Andreu Buenafuente from January 2016 he will say goodbye to the viewers of # 0 next December, after seven seasons and more than 900 shows.
Specifically, the program produced by El Terrat will say goodbye on Thursday, December 23, according to the platform in a press release. Throughout these six years, Buenafuente has received on set some of the most prominent personalities from various fields of the culture.
The non-renewal of 'Late Motiv' does not mean the departure of Buenafuente from Movistar +. The Catalan comedian will close a stage in front of the late night, but will continue to be linked to the audiovisual company to face new projects fictional.
'Late Motiv' had become one of the main hallmarks of Movistar + in the field of entertainment along with 'La Resistencia', the carefree late night led by David Broncano.
During its six years of life, Buenafuente's program has been 'reinvented' several times. In addition to moving to a 'bunker' after running out of public for the covid, said goodbye to its sixth season from a Madrid rooftop. Just a few days ago, he traveled up La Palma to "bring a smile" to its inhabitants after the volcano catastrophe.
Andreu Buenafuente was awarded in 2020 with the National Television Award granted by the Ministry of Culture and Sports for "the versatility of a comprehensive professional career in very different languages ​​and formats, as well as the meeting in its creative personality of the different facets of the producer, comedian, presenter or actor".