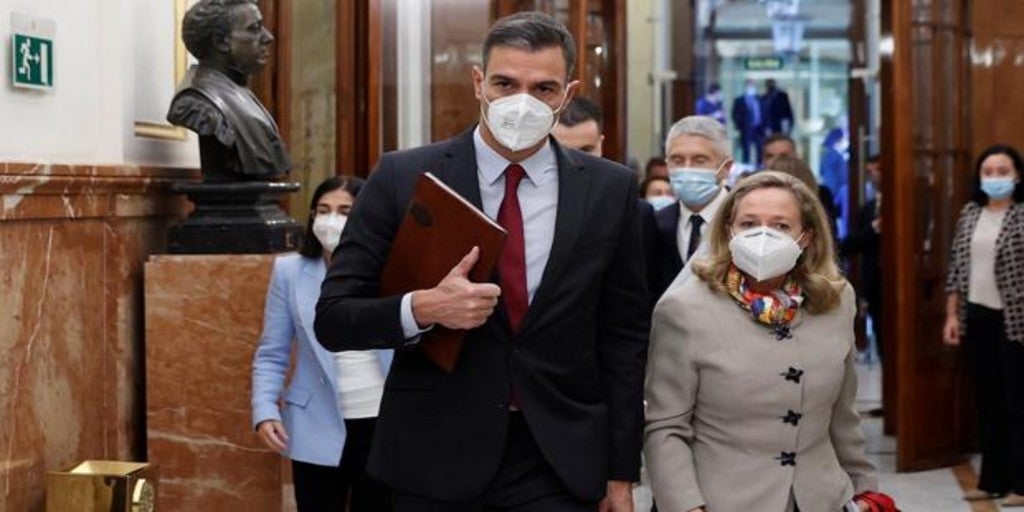 Updated:
Keep

Budgets are the Government's work program and the most important law that each year must process the Congress. In fact, that they are dispatched in a timely manner is a sign of democratic normality and that the Government does its homework and believes that it can find the necessary parliamentary support. A rejection of the Budgets is equivalent, as Felipe González interpreted in 1995, to a motion of censure and although the legal advice of the times of Mariano Rajoy elaborated other interpretations – some of them were found by Pedro Sánchez's collaborators in the drawers when the motion triumphed censorship – today it does not seem that this draft is going to be rejected. These are the second Budgets of Sánchez
and the brutal anomaly caused by the extension of Cristóbal Montoro's accounts, those that the left ate "with potatoes" during three consecutive years, is beginning to be forgotten.
The Executive's proposal is clear and it is patronizing: the highest priority for pensioners, with a record transfer to wipe out the Social Security deficit, which makes one forget that he was a socialist (Rodríguez Zapatero) the last one to freeze pensions in this country during a crisis. Second, guarantees for officials, who are the ones who have to make the State 'work'. Third, the voting niches -women and youth- are well stocked, but also that 'civil society' that lives off the State through Culture, Equality and Consumption allocations. Fourth, it is necessary to attend to the demands of the partners who will guarantee parliamentary approval. There is a fifth point, the so-called mattresses that only those who know well the public accounts usually detect. Before it was the interest on the debt, but today it is better to distribute it between different items.
Take out some Budgets it tells us nothing about its credibility. Its rigor is measured by compliance with the proposed deficit (-5%). These accounts are a spending festival that will add fuel to the fire of the inflationary outbreak. That really matters little, because the elites of global power have been betting for a long time that a certain degree of inflation will eat up debts (and income and savings), a squid game that can increase social conflict, but that many are willing to practice. There are also great uncertainties about tax revenue. The minister speaks of prudence precisely when she has just seen that the collection contributed by her new fiscal figures has remained very short: the 'Google rate', which should disappear after the global agreement on the 15% corporate rate, only raised 92 million in six months out of an expected annual total of 968 million and the 'Tobin tax' raised 185 million of the expected 850 million. From that perspective, we are looking at the Budgets of the Will, as if it were a documentary by Leni Riefenstahl. In this case, the will of Sánchez. [email protected]