Buckingham Palace investigates workplace harassment allegations against Meghan Markle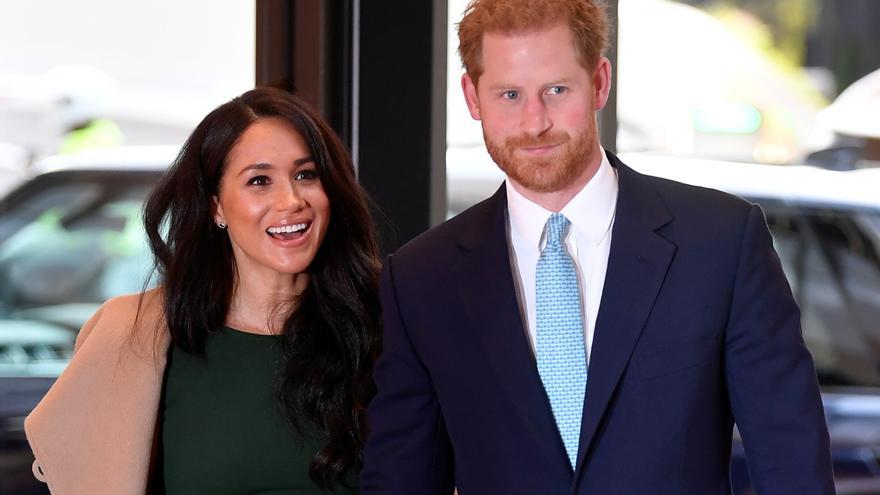 Buckingham Palace confirmed Wednesday that it is investigating allegations published in the media that the Duchess of Sussex, Meghan Markle, harassed some of his aides during the time he represented the Royal Family in the UK.
Sources close to Prince Harry's wife during that period have assured the newspaper "The Times" that Meghan's attitude forced the resignation of two of his aides and "undermined the trust" of a third party.
The newspaper maintains that, in 2018, the communication secretary of the Dukes, Jason Knauf, raised a complaint about the situation, considering that at least one member of the staff could have been "humiliated" by the Duchess, but Prince Henry, grandson of Queen Elizabeth II, He "begged" him not to go ahead with his investigations.
The sources to which "The Times" had access have related that Meghan wanted to appear before society as a "victim" and present her role in the Royal Family as a "excruciating experience" to convince Enrique to leave the UK.
In January 2020 the Duke and Duchess of Sussex announced their intention to step back as active members of the british monarchy and cease to reside permanently in the UK.
Following the revelations of "The Times", Buckingham Palace expressed in a statement its "concern" over the accusations leveled at Meghan.
"Our human resources team will evaluate the circumstances cited in that article. Staff members who were involved at that time, including those who have left the House, will be invited to participate (in the investigations) to see if lessons can be learned", said in a statement the official residence of Queen Elizabeth II.
The Palace recalls that all its employees are governed by rules of "dignity at work" that have been in place for "several years" and "does not and will not tolerate harassment or intimidation" of its employees.