Bryan Reyna, former Real Mallorca player, arrested in Peru for alleged possession of weapons and drugs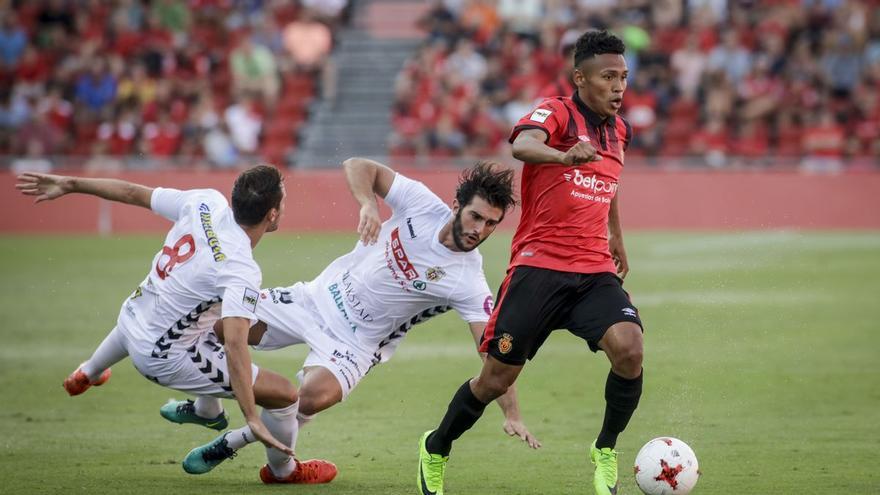 The former player of the Majorca, Bryan Reyna, has been arrested, for alleged possession of weapons and drugs in the city of Callao (Peru). The former vermilion extreme was surprised last weekend by the police along with his partner at the Cantolao Academy, Yuriel Celi, according to Magaly TV and Infobae reports.
The footballers were intervened in a white vehicle after Reyna presented a nervous attitude, which caught the attention of the police. "A black Browning brand firearm, model CZ-83, caliber 9, with Made Inczech Republic inscriptions, without a serial number, was found, apparently eradicated, equipped with a cartridge of twelve ammunition", se reads in the police report. As Infobae explains, likewise, the aforementioned act included the seizure of drugs. According to the police document, none of those intervened could indicate the origin of the firearm or the drugs.
Reyna is part of the historic squad that rose from Second B to Second in the 2017/2018 season. Under the orders of Vicente Moreno, the extreme played eleven games, one of them as the starter, for a total of 306 minutes. However, given his youth and at that time he was 19 years old, the club decided to give up to Toledo and Alcoyano, without much luck.
However, his departure from Son Moix was through the back door as he was fired by a very serious lack of discipline.