Bryan Cranston flirts with evil again in 'Your Honor'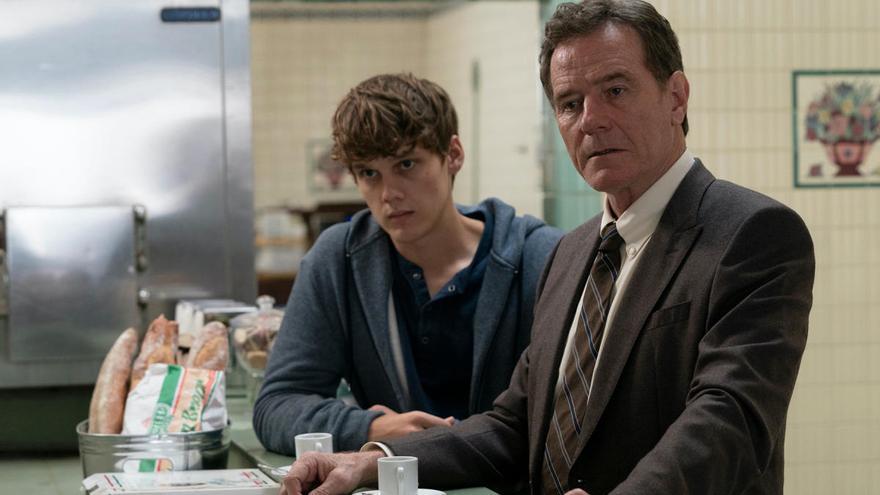 Bryan Cranston juggles good and evil again in 'Your Honor', his first series after the unforgettable 'Breaking Bad' (2008-2013) and where he plays a judge, who to save his son will have to ignore what the law dictates.
"Whether we are aware or not, I think everyone we are attracted to and we identify with characters who have flaws because we are imperfect too, "said the actor in a virtual meeting with the media in which Efe participated." If I read (the script of) a character who has all the answers, who makes the right decisions, who is kind to everything the world bores me: I don't want to play that role. But someone who has flaws and tries to be a better person, I think everyone can relate to that, "he added.
In this search for "complex, conflicting and interesting" characters, Cranston ran into judge Michael Desiato from 'Your Honor', a limited series that Movistar + will premiere in Spain on Monday, December 21 and that has Peter Moffat ('The Night Of', 2016) at the controls. Adaptation of the Israeli 'Kvodo', this new television proposal features a respected and level-headed judge (Cranston) from New Orleans (USA) whose son is involved in a fatal traffic accident.
The judge convinces the young man to surrender to the authorities, but at the last minute he changes his mind when he sees that the man who was run over was the son of a very dangerous mobster, so he will then undertake a thorny conspiracy to save his own family even if that means going against the law.
The struggle between good and evil, family, the dark side of the law and moral dilemmas were fundamental themes of "Breaking Bad", so it is easy to draw parallels between judge Desiato from 'Your Honor' and the iconic Walter White who gave Cranston four Emmy Awards and a Golden Globe. However, the actor questioned with finesse that they are exactly the same roles.
"Walter White was very methodical in his journey, in the plan he had drawn up. Michael Desiato in 'Your Honor' is impulsive. You have to make a sudden decision about what your child's life is going to save and you have to suffer the consequences of that decision, "he argued." So there are differences in that. I hope that the public sees them and allows that there is play with those differences, and I hope that hopefully the public forget Walter White and see 'Your Honor' with an open mind and have a good time, "he added.
What Desiato and White do agree on is that change completely at a certain point in their lives until they become almost totally different people. "When anyone tries to be someone they are not, things get tangled up. It is impossible to sustain because that is not who you are naturally," he said. "That collapses and is the interesting thing about this character. As a father, if I were forced to make that decision, I would do the same: I would do anything to protect my son," he added.
Although it already had the production more than faced, 'Your Honor' was also affected by the coronavirus that forced to stop all film and television filming. "We had six months of filming. Then March came with the pandemic and we closed. Seven months later we returned to filming"Cranston detailed." And we finished at the end of November. We had two episodes to shoot. But now it was with strict security protocols and in the correct way so that everyone is safe, "he said.
Cranston is well aware of the danger of the coronavirus, having tested positive in March and said a couple of weeks ago that his senses of taste and smell have not yet fully recovered. But even so, the actor was saddened by how distancing and protection measures against the pandemic have strained the creative environment and the social atmosphere of the filming by obligation. "If I were to start an eight-month project with these protocols in place now, it would be a bit depressing, if I'm honest. It's difficult," he said.