Brussels worsens its forecasts on the Spanish economy and calculates that it will fall 10.9% in 2020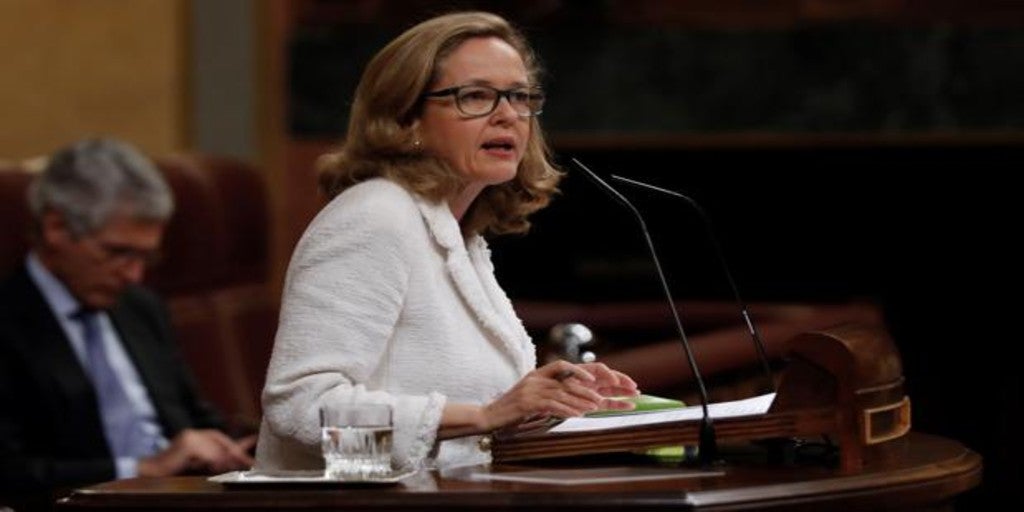 Brussels
Updated:
save

The pandemic has caused a contraction of the European economy "deeper than expected, even if we already detect the beginning of the recovery", just said the Commissioner for the Economy Paolo Gentiloni, when presenting the summer forecasts of the community executive.
According to the Commission, the EU economy will experience a deep recession this year due to the coronavirus pandemic, despite the rapid and comprehensive policy response both nationally and across the EU. Because the removal of the containment measures, the recovery is progressing at a more gradual rate than anticipated in our Spring Forecast, so the impact of the crisis on economic activity in 2020 will be more significant than provided.
The economic forecasts for the summer of 2020 foresee that the economy of the euro zone will contract 8.7% in 2020 and it will grow 6.1% in 2021. The EU economy is forecast to contract 8.3% in 2020 and grow 5.8% in 2021. According to these new forecasts, the contraction in 2020 is going to be significantly higher than the 7.7% projected for the euro area and 7.4% for the entire EU in the latest spring forecast. Growth in 2021 will also be slightly less robust than forecast then.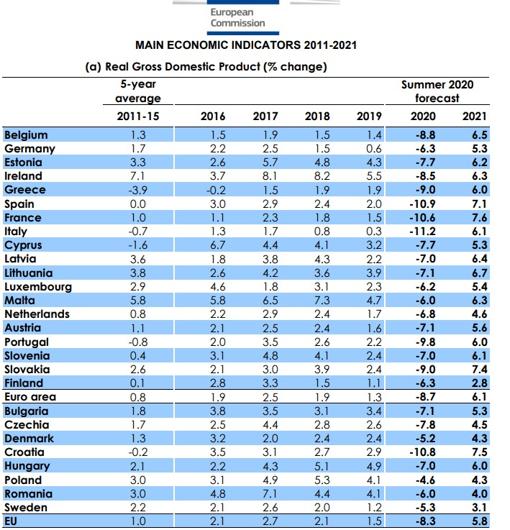 Tourism, transport and recreation are the most damaged sectors, although the effects will be different in each country. According to the commissioner, the speed in the decision of confinement measures and the different economic structures of each country would explain these differences. Spain and Italy are the most damaged countries, with an expected decrease this year of 10.9% and 11.2%, followed by France, which will lose 10.6% of its activity. Germany will lose 6.3%. In 2021 a recovery is expected in Spain of 7.1 and 7.6 in France, while Italy will remain at 6.1%. In the case of Spain, it can be seen that once the containment measures were withdrawn, "the recovery is having less vigor than expected." In general, the commissioner warns that "in the absence of a vaccine" the situation can worsen at any time.
Inflation will continue at a modest 2% in the euro area as a whole.