Brussels will extend the suspension of budgetary rules until 2022 due to outbreaks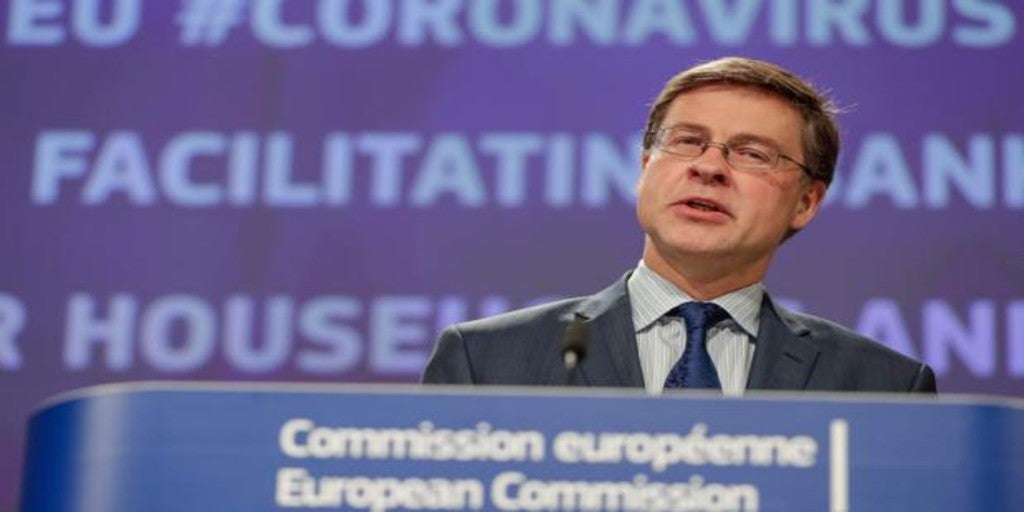 Madrid
Updated:
save

Brussels extend until 2022 the moratorium on the application of budget rules, decided last March in response to the Covid-19 pandemic, given the appearance of outbreaks of the disease and the already uncertain economic prospects for the region, as confirmed to the 'Financial Times' by the vice president of the European Commission (EC), Valdis Dombrovskis.
In this sense, the Vice-President of the European Commission has indicated that, although Brussels plans to review the situation in autumn, it was 'relatively safe to assume' that the Commission will not seek to reactivate the rules at that point "because the crisis continues, the uncertainty continues."
In practice, this means that heNational governments will prepare their budgets for 2021 on the basis that the rules are still in abeyance, has added. As a result, the first national budgets that could potentially be subject to the rules would be those for 2022.
Reactivation of the escape clause depends on "When the condition of serious economic recession ceases to exist"said the Latvian. "We will have a review of this, among other things, in the spring of 2021," he added. In this sense, Dombrovskis has stressed that "It all depends on how the real economic situation develops", as there is still "great uncertainty."
Last July, the European Commission worsened its economic forecasts for the euro area, which will contract by a historical percentage of 8.7% in 2020, to grow again by 6.1% in 2021, while also revised the EU economy will contract by 8.3% in 2020 and will grow by around 5.8% in 2021.
The Latvian official has indicated that these forecasts are performed based on a scenario in which there was no significant resurgence of the diseaseBut since then there has been an increase in cases in several EU countries, including Spain, Germany and Belgium, so the current situation is relatively uncertain. "We will need to see how the epidemiological situation develops," he said.