Brussels warns about the effects of "excessive technological dependence" on Europe | Trends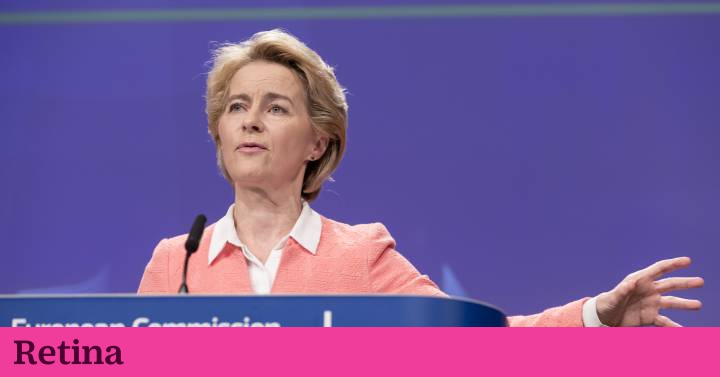 The European Commission warns: Europe is putting its values ​​and its strategic influence at risk because of its excessive dependence on third-party hardware and software, especially from the US and China. An internal document prepared by the General Directorate of Communication, Content and Technology Networks to which the Bloomberg agency has had access, calls for urgent action and proposes an "initiative for technological sovereignty" which, in his opinion, could reverse the trend. "The fundamentals of European society and its values ​​will be under increasing pressure, since relying on third countries means relying on their values," says the document. "Europe's position and influence in global markets will erode, affecting European leadership and jeopardizing our technological sovereignty in the main industrial strategic value chains." Johannes Bahrke, spokesman for the European Commission, declined to comment. "We don't comment on leaks," he said in an email.
The document suggests that these changes are late. Europe "depends increasingly on foreign technologies in key parts of its economy, some of them essential for our strategic security." In addition, he says, most information technologies "are often manufactured elsewhere, in countries that do not necessarily respect European fundamental values ​​and rights."
The document also highlights the urgency of a debate on how the European technology community can produce strong business groups to compete with companies such as Apple or Huawei. Because so far, the various European companies that produce the fundamental components of technology, such as semiconductors or software, have been unable to keep up due to the increasing investments needed to keep up. Its American counterparts have advanced in the development of standards and products, while Asian companies such as Samsung Electronics Co. have mastered the mass-scale manufacturing with which European companies cannot compete. "In principle, we have good research capabilities in Europe, but we are investing little and, in many cases, talented researchers are going to other places where they are better paid," said Bloomberg J. Scott Marcus, principal investigator of the group of Bruegel experts. "In some critical areas such as artificial intelligence and machine learning, leadership tends to be in the United States, and China is rapidly emerging. Its a big problem. Here is a whole engine of innovation that needs to be reinforced. "
During his campaign for the presidency of the Commission, Von der Leyen published a manifesto in which he believed that it would be possible for Europe to achieve "technological sovereignty" in some areas with investments in quantum computing, algorithms and data sharing tools. The future president has even pledged to present new legislation to support the ethical development of artificial intelligence within the first 100 days of her inauguration. This measure could include the introduction of "data passports" that would force companies to explain how their artificial intelligence systems work, according to the Politico website, which has also obtained a copy of the document. According to various sources, senior officials of the European Commission are pressing Von der Leyen to launch a European Future Fund that invests more than 100,000 million euros in shares of European companies, says Politico himself.
(tagsToTranslate) brussels (t) excessive (t) effect (t) excessive (t) technological (t) dependence (t) technology (t) europe (t) european commission (t) be (t) put (t) risk (t) value (t) influence (t) strategic (t) strategic (t) fault (t) hardware (t) software (t) third parties (t) usa (t) china



Source link