Brussels says there will be no visits by "men in black" to countries that go to the rescue fund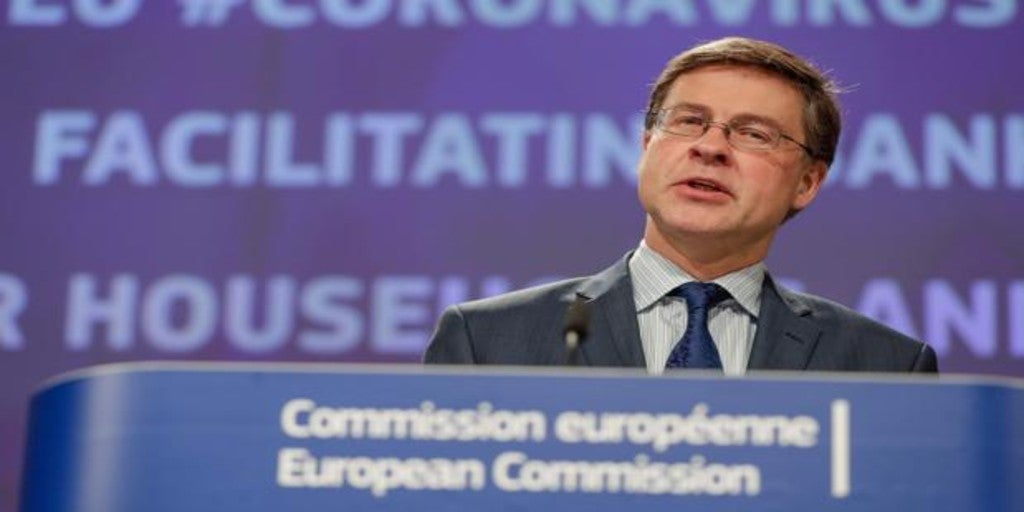 Updated:
save

The European Commission has guaranteed that it will not organize visits by its officials, known as the "men in black", to monitor that the countries that request a loan from the European rescue fund (ESM) meet the stipulated requirements and that supervision will take place within the regular annual process known as the European Semester.
This is guaranteed by the economic vice president of the community Executive, Valdis Dombrovskis, and the branch commissioner, Paolo Gentiloni, in a letter sent to the president of the Eurogroup, Mário Centeno in the face of this Friday's meeting. "The Commission will focus its supervision on the requirements on the use of funds to cover direct and indirect costs related to the health system, reflecting the only conditionality linked to the credit line," the letter emphasizes. "The Commission will carry out face-to-face 'ad hoc' missions in addition to the normal ones that take place regularly within the framework of the European Semester," Latvian and Italian have settled.
The 240,000 million in loans Through the ESM, they will be legally based on preventive lines of credit (ECCL), which require, according to the Treaty of the organization, reinforced surveillance by the European Commission.
However, Dombrovskis and Gentiloni explain in the letter that the origin of the current crisis is in an "external and symmetrical shock" and the countries do not face "serious difficulties of internal origin regarding their financial stability".
Therefore, they propose that the supervision framework does not involve special visits by the institution's "men in black", as it did in the bailouts of the 2008 financial crisis. Furthermore, the only condition attached to the loans will be that the money be used for finance healthcare costs and it will not force countries to carry out macroeconomic reforms.
The Eurogroup meets this Friday with the aim of closing the details of these lines of credit, which are part of the triple safety net agreed at the beginning of the month to combat in the short term the impact of the Covid-19 pandemic.
The meeting will not address, in principle, the recovery plan of more than a trillion euros that the EU wants to launch once the confinement phase has been passed since the European Commission has not yet presented its proposal.