Brussels requires Madrid and Barcelona more drastic measures against pollution | Society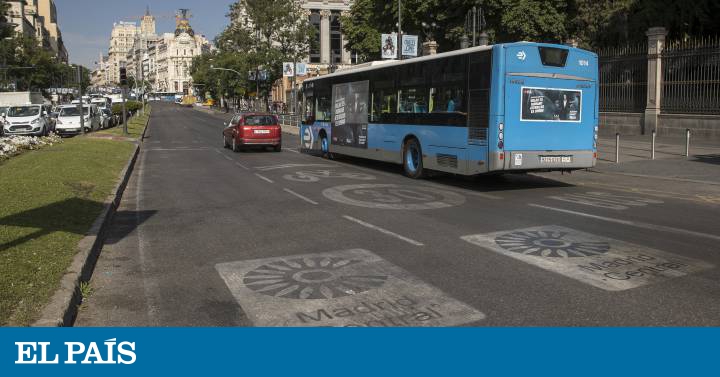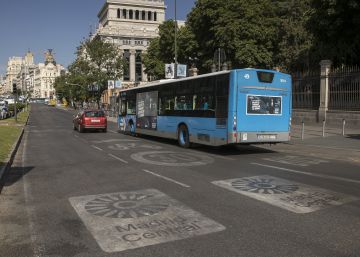 The European Comission It does not seem strange to what is happening in Spain in general, and in Madrid in particular, in terms of fight against pollution. This is clear from the letter from the European Commissioner for the Environment, Karmenu Vella, who has just sent the Government of Spain. The commissioner warns that all administrations (national, regional and local) "must mobilize and contribute" with "measures" to improve air quality, which is a "serious problem." And he points out that the evaluations of his team point out that the existing plans in Spain are not enough to comply with the legal limits.
Although it does not mention Madrid explicitly, it does allude to the non-compliance in Spain of the legal levels of nitrogen dioxide (NOtwo). And those breaches, which have been recorded since the beginning of this decade, are concentrated in two areas of Spain: Madrid and the metropolitan area of ​​Barcelona.
The threat of a conviction (which could end in fines) for these breaches hangs over Spain. But Brussels decided to park this file in 2018 after hearing the national and local authorities of Spain and check that both cities had implemented plans against pollution. In the case of the capital of Spain, those measures included Central Madrid, which consists of vetoing the entrance to a part of the city of the most polluting cars. But the Madrid City Council, after winning to reach the PP and Citizens City Hall with the support of Vox, decided to apply a moratorium on fines for including Central Madrid, which in practice meant reversing that plan. The moratorium has been suspended by a court in Madrid as a precautionary measure following the appeals filed by Ecologists in Action and Greenpeace.
The commissioner's letter is dated this Tuesday and refers to the "serious situation" of air quality in Spain. The commissioner notes in his letter that "it seems that the measures announced and taken so far are not enough" to end breaches of the air quality directive. Therefore, he asks for more actions from all levels of the Administration.
The Ministry for the Ecological Transition, to which the letter is addressed, has shown its concern for this writing and has sent it "to the Madrid and Catalan authorities," as reported by this department. The ministry has also insisted that additional measures must be taken to protect public health and to prevent "the country from facing a possible fine by the Court of Justice of the European Union."
Minister Teresa Ribera has also insisted that "additional and complementary measures must be taken" and has invited Madrid and Barcelona to "work together on measures that complement the already existing ones".
(tagsToTranslate) brussels (t) require (t) madrid (t) barcelona (t) measure (t) drastic (t) drastic (t) pollution (t) european commission (t) warn (t) spain (t) be (t) make (t) enough (t) serious (t) problem



Source link