Brussels puts on the table a fund of 25,000 million to combat the effects of coronavirus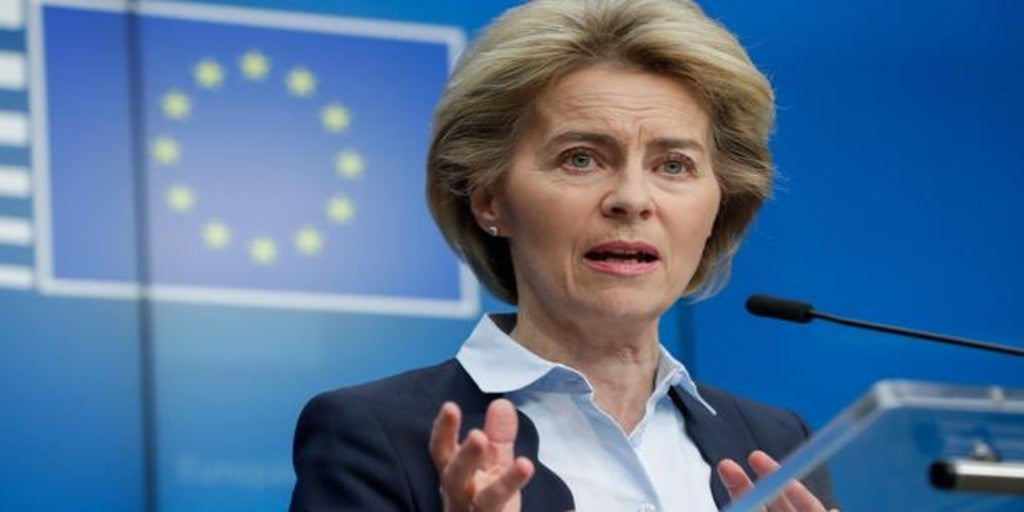 CORRESPONDENT IN BRUSSELS
Updated:
save

The European Union sets out to "do everything necessary for the European economy to pass this storm " the President of the Commission, Ursula von der Leyen, has just said, after an extraordinary summit by videoconference of the Heads of State and Government of the Twenty-Seven. Von der Leyen has wanted to underline it in up to three languages ​​so that the will to face the effects of the coronavirus epidemic that in his opinion has not reached its most serious point is clear.
Citing scientists who advise European institutions, the president said that "the expansion of virus is going to occur and what the experts ask us is that measures be taken to try to make this process progress as slowly as possible ". Massive border closures are not foreseen, but always "proportionate measures".
At the summit it has been decided that the Commission will coordinate health ministers daily and of the Interior of all the member countries and of centralizing the joint purchases of medical material, including preventing "unjustified obstacles" to stored products such as masks or disinfectant, as well as the impulse and aid to researchers seeking treatments or vaccines for this disease.
As for the economic measures, on Monday the Commission will ask the parliament to approve a first package of 7,000 million euros with which to launch a credit line of up to 25,000 million for "guarantee liquidity " of European companies and SMEs, which will add to the decision to authorize generalized State aid by countries and the use of "all possible flexibility" in the stability pact to allow countries more than 3% deficit.
For all this, the "coordination of the European Central Bank (ECB), whose president, Crhistine Lagarde, participated in the teleconference is needed.
European leaders still hold the face-to-face meeting of the European Council scheduled for March 26.